Former first lady Michelle Obama has been named the "most admired woman" in the world for the second year in a row.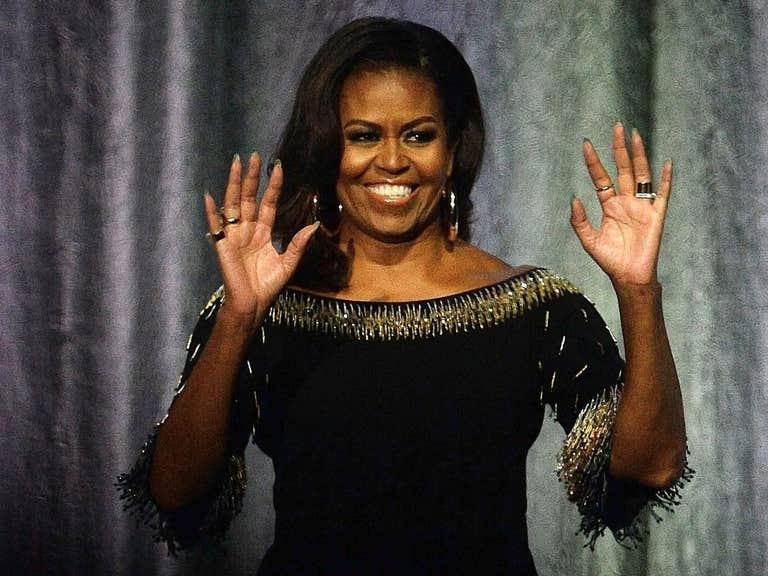 Michelle Obama was the only woman to rank in double digits, with 10%, according to Gallup. After Obama and Trump who tied for the second position, former talk show host Oprah Winfrey and teen climate change activist Greta Thunberg tied for fourth place on the most admired women list.
The former first lady, who had consistently higher popularity ratings than her husband while they were in the White House, surpassed the current US president and first lady in Gallup's annual poll.
Every year since 1948, Gallup asks Americans which man and woman living anywhere in the world they admire the most. Obama won by a landslide (no surprises there) as the only woman on the list to rank in double digits with 10% of the votes.
According to the polling organization, Michelle Obama has held a widely positive position in the eyes of the public since her husband Barack Obama took office in 2009. You could say she's easily one of the most, if not the most, admired woman of the past decade.
Melania Trump came in second with 5% of respondents filling in her name. Oprah Winfrey and climate change activist Greta Thunberg tied for third with 3% each. Other women to round out the list include House Speaker Nancy Pelosi, Queen Elizabeth II,
Supreme Court Justice Ruth Bader Ginsburg, and Senator Elizabeth Warren to name a few.
This is not the first time she's occupying the position, Michelle Obama was also named world's most admired woman in July in an annual study conducted by online research firm YouGov.