The Nuba people are various indigenous ethnic groups who inhabit the Nuba Mountains of South Kordofan state in Sudan.
The Nuba people are primarily farmers, as well as herders who keep cattle, chickens, and other domestic animals.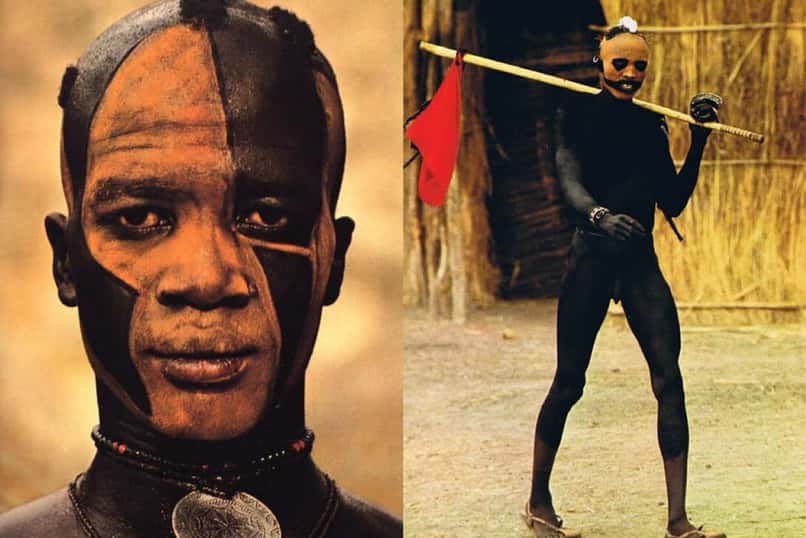 From the early 1960s, a German by name Leni Riefenstahl began traveling frequently to the African continent, where she worked on various film and photo projects for the next half century. Her favorite place to visit was Sudan, there she lived and photographed the people of the tribe, learned their language and became their friend. The Nuba are a peaceful tribe, they welcomed Riefenstahl as one of their own. Riefenstahl considered her time in Africa to be the happiest part of her life.
Below are some of the pictures she took.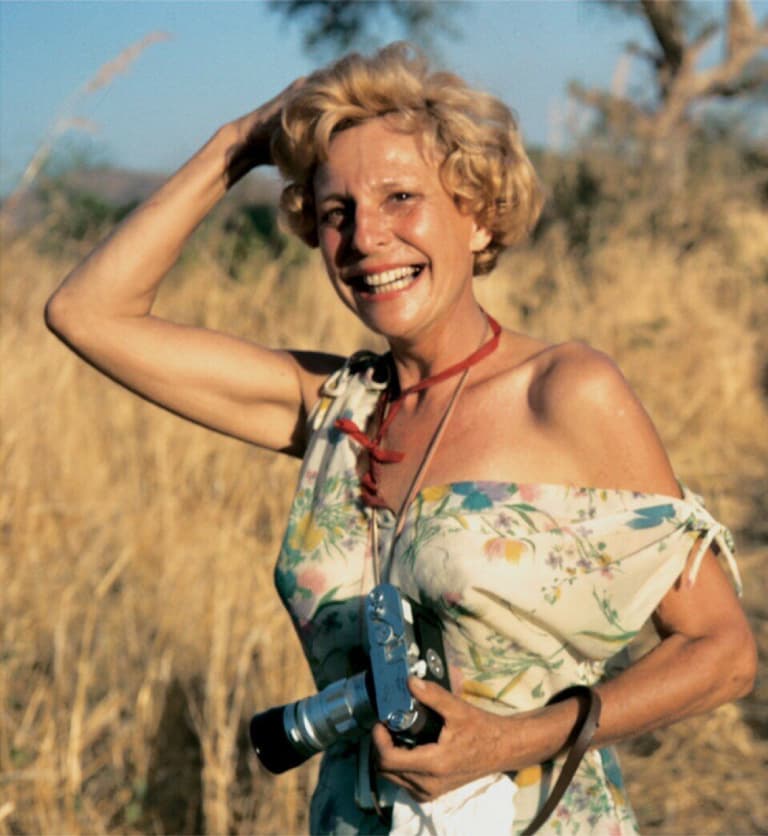 Among the customs of the noob, what surprised the German woman the most was the way of choosing a groom. Women take the initiative, they are the ones who decide what kind of man they want to live with. To make a choice, the girls dance a long ritual dance, and then they come up to the guy they like and put their foot on his shoulder.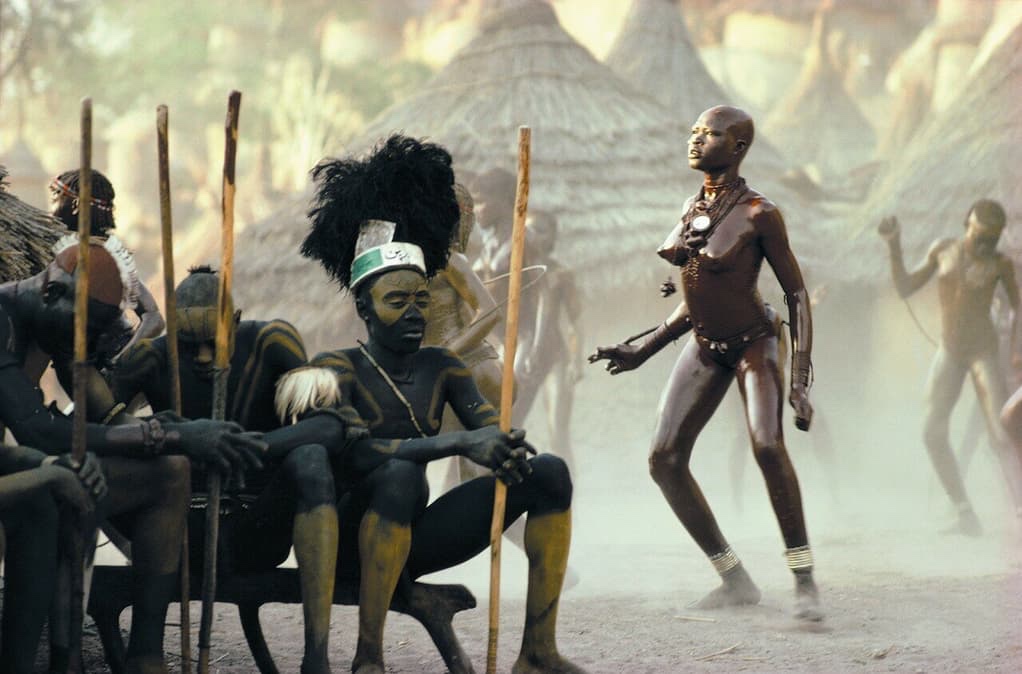 A lady placing her leg on a man's shoulder is a sign that the choice has been made and the couple may leave.
To become a full-fledged husband, a man has a difficult task: he must build a house for his future wife. Until then, he will live with the shepherds. When the apartments are completed, the new family will moves in together.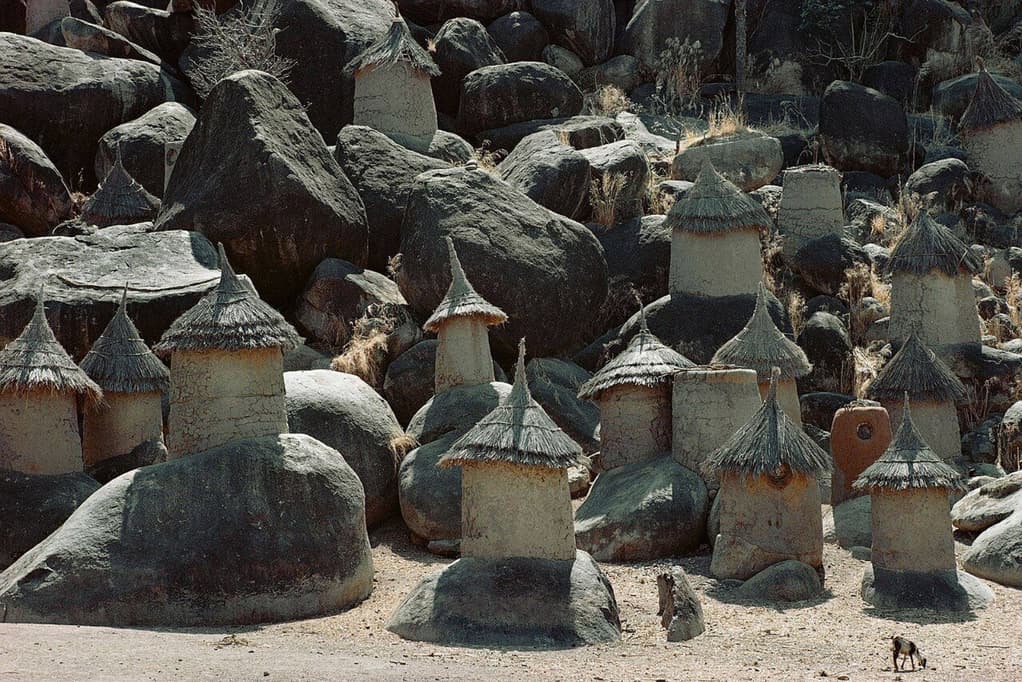 The Nuba people reside in the foothills of the Nuba Mountains. Villages consist of family compounds, and the men's (Holua) in which unmarried men sleep.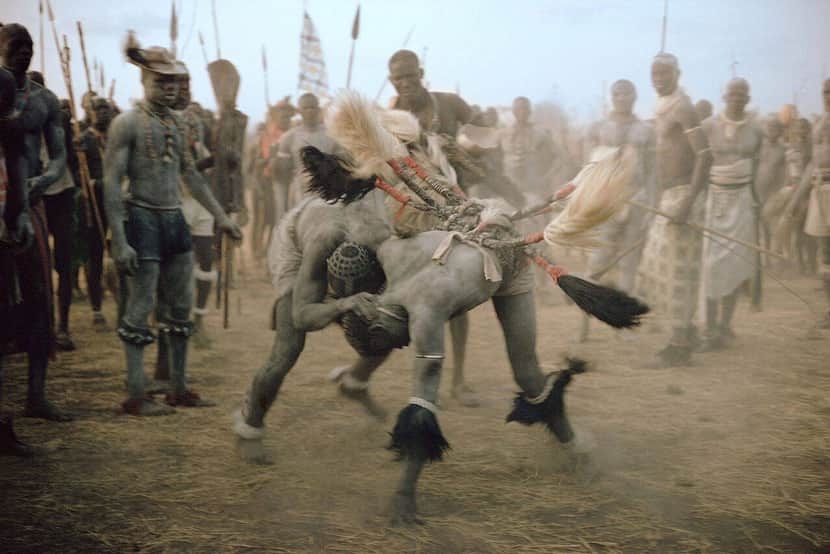 A distinctive characteristic of the Nubas is their passion for athletic competition, particularly traditional wrestling. The strongest young men of a community compete with athletes from other villages for the chance to promote their personal and their village's pride and strength