Western Europe is the leading hub for the world's talent, outperforming other regions in attracting, developing and retaining highly skilled employees.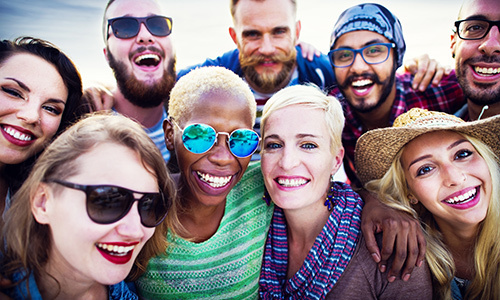 This is according to the recently released IMD World Talent Ranking 2018 in which Western European nations fill nine of the top 10 places.
The annual survey from the IMD business school – which has campuses in Switzerland and Singapore – assesses the performance of 63 economies across three key categories: 1) Investment and Development, 2) Appeal and 3) Readiness. Their place in the ranking is determined by success in different talent-related areas such as education, training, apprenticeships, language skills, quality of life, remuneration and tax rates.
Countries with top talent pools
Switzerland tops the table, as it has done in each of the previous four editions. Despite the country's high living costs, Switzerland comes first in two of the three key categories – Appeal and Readiness – and fourth in Investment and Development.
Eastern European countries fared less well with Estonia leading the charge in 28th position, followed by Slovakia and Latvia. Other Eastern European nations occupied the lower half of the table.
Canada is the only non-European nation to make the top 10, surging five places to reach sixth position due to improvements in the quality of its talent pool. Across the border, the US improved in all three categories to climb four places to 12th.
In Asia, both Singapore and Hong Kong SAR performed well in terms of talent competitiveness, with both business hubs able to attract an internationally diverse pool of professionals.
A slight improvement in Israel's ability to attract highly skilled international talent helped it to make the top 20. With the exception of Israel, Qatar and UAE, Middle
South Africa meanwhile is the only African country to make the list, the country was ranked 50th out of 98 countries.
According to IMD World Talent Ranking, South Africa ranks (50th) in the overall talent ranking, 56th in Investment and Development (up from 57th), 37th in Appeal (slight decrease from 35th) and 51st in Readiness (an increase from 52nd).
The study also cited South Africa's main weaknesses to include, the pupil-teacher ratio in both primary (62nd) and secondary education (61st), implementation of apprenticeships (61st), worker motivation (60th), remuneration of management (58th) and the availability of skilled labor (58th).
South Africa also got low ranks in health infrastructure (50th), brain drain (55th) and personal security and private property rights (52nd).
Preparing For the Future Workplace
The ability of employers to attract, develop and retain skilled employees is becoming increasingly important in light of massive change sweeping through the workplace.
Driven by emerging technologies in fields such as artificial intelligence and robotics, the Fourth Industrial Revolution is transforming the jobs we do and the way we do them.
Changes in the division of labour between man, machine and algorithms mean successful employers will need to attract workers with skills like analytical thinking, technical design and active learning.
The World Economic Forum's Future of Jobs 2018 report points out that both employers and employees will need to embrace the idea of lifelong learning.
Failure to invest in training and upskilling will not only put workers at a disadvantage, it could hamper companies' uptake of new technologies and leave them trailing behind more agile competitors.