Meet the 78 year old crocodile (no name) that is worshipped as god by some people in south-western Nigeria: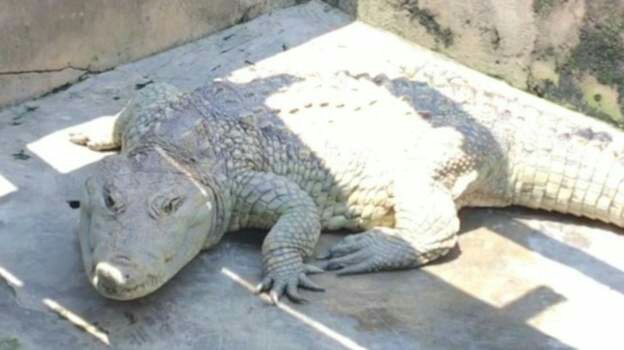 The crocodile which many believe has supernatural powers is worshipped by mostly Residents of the Oje suburb of Ibadan city, they bring chickens to the reptile as offering so that it can answer their prayers.
The crocodile has been owned by the Delesolu family as a pet for several generations, though the family don't believe it has any spiritual powers.
Raufu Yesufu, head of the Delesolu household, revealed that: "Because of our faith, the Muslim faith, I don't believe it has any powers."
But he said traditional herbalists have long thought the crocodile does have special abilities – in particular in healing the sick or helping those who want to fall pregnant.
"We would then allow them access to pray and they would throw the fowl to the crocodile.
That was how it began and people keep coming till today.
They also come to ask for its faeces, or the water in the crocodile pond."
He says the faeces and water are then used in treatments in the be.lief that they will remedy various ailments.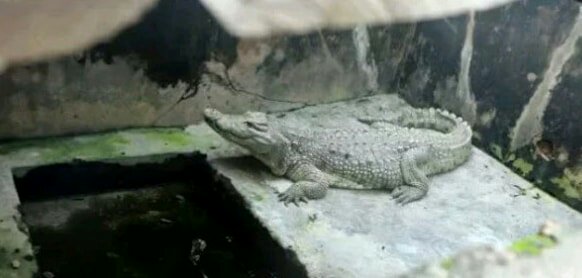 According to sources, Many people do come to Igbejo Delesolu where the crocodile lives to see God's favour, propitiation and solution to their problems.
The barren who want child bearing, the sick, the pregnant ones who want safe delivery would bring chicken which is its favourite food and throw at it. Some of them would buy goat and throw it to the crocodile as an offering.
Miraculously however, some people do come back to give us testimonies that their prayers have been answered after appeasing the crocodile.