A year after Trump took office, the US Immigration and Customs Enforcement (ICE) reported a drop in the total number of deportations from 240,255 in 2016 to 226,119 in 2017. However, it is a different story for African immigrants.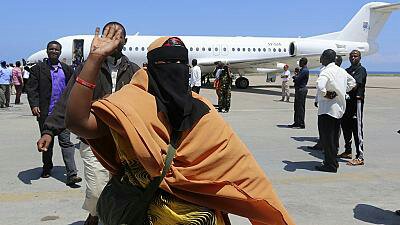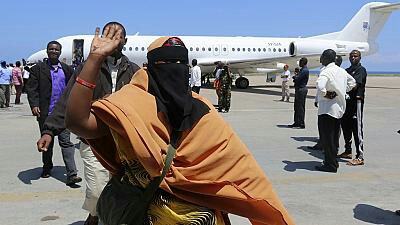 According to recent data, the number of Africans sent back home has more than doubled from the previous year.
Among the top 10 African countries on ICE's (Immigration and Customs Enforcement) list, deportations were as high as 140%. 756 people from these Top 10 African countries were deported in 2016 and the number jumped to 1815 people in 2017.
The spike hit Somali the hardest, whose removals have more than doubled in the one year. Somalia was one of the six nations that came under what many say is a "Muslim ban" in January 2017—an executive order that temporary banned US entry to anyone from six Muslim-majority countries. – Libya and Sudan were the other African countries on the "ban" list.
Other countries whose nationals experienced a significant increase in removals are Ghana, with a deportee increase from 94 to 305…. And Senegal, with the number of people removed jumping more than nine times to 197 from 21 the previous year,
while Liberia removals increased to 107 from 27 the previous year, Guinea's rose to 88 from 16, Morocco rose to 57 from 22 last year.
These are the top 10 African countries with the highest number of citizens deported from the United States.
1. Somalia
2. Nigeria
3. Ghana
4. Senegal
5. Liberia
6. Kenya
7. Guinea
8. Morocco
9. Cameroun
10. Egypt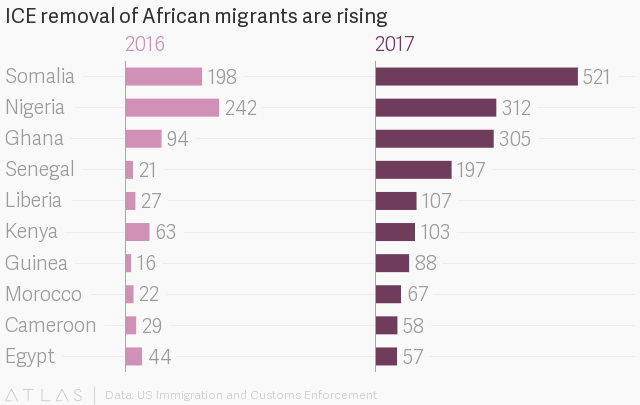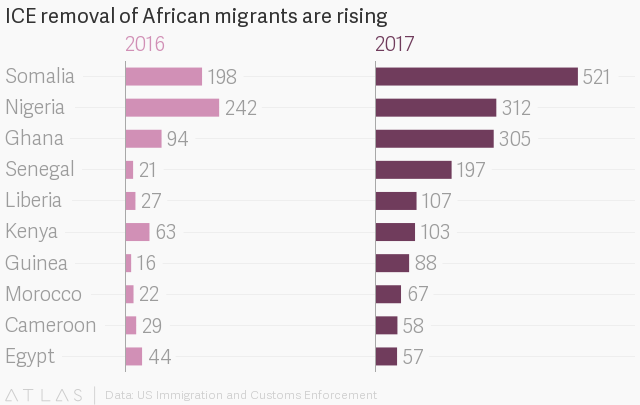 The top African country (Somalia) is the 13th on the ICE global list of removals by country or citizenship. The top country globally is Mexico followed by Guatemala and Honduras.