The 2018 Global Peace Index has placed South Sudan as the most Dangerous country in Africa followed by Somalia.
The report which was released towards the middle of this year is the twelfth edition of the Global Peace Index (GPI), the report ranks163 independent states and territories according to their level of peacefulness.
Produced by the Institute for Economics and Peace (IEP), the GPI is the world's leading measure of global peacefulness.
According to the report, global level of peace has deteriorated by 0.27 percent in the last year, marking the fourth successive year of deterioration.
It also said the world is "less peaceful today than at any time in the last decade."
In this years ranking of Dangerous countries in Africa, South Sudan was ranked the most dangerous country in Africa with a total score of 3.508, following closely at the number 2 position is Somalia with a total score of 3.667.
Countries that make up the top 5 include Libya, DR Congo, Central African Republic.
Giant of Africa, Nigeria also made the list of the most dangerous countries in Africa, with a score of 2.873 the country was ranked 7th most dangerous in Africa,
---
Read Also: Top 10 Safest Countries in Africa 2018 – Global Peace Index
---
The report said the global economic impact of violence was $14.76 trillion PPP in 2017, equivalent to 12.4 percent of global GDP, or $1,988 per person.
Below are the Top 10 Most Dangerous Countries in Africa, 2018 – according to Global Peace Report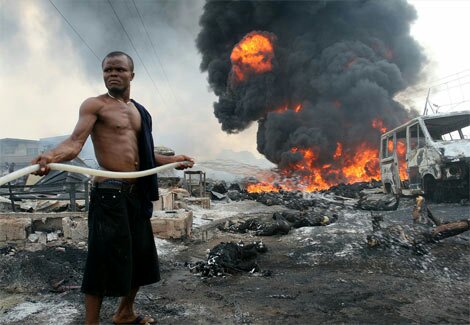 | Rank | Country | Score |
| --- | --- | --- |
| 20 | Kenya | 2.315 |
| 19 | Zimbabwe | 2.326 |
| 18 | South Africa | 2.328 |
| 17 | R.Congo | 2.343 |
| 16 | Mauritania | 2.355 |
| 15 | Niger | 2.359 |
| 14 | Cameroun | 2.484 |
| 13 | Burundi | 2.488 |
| 12 | Chad | 2.498 |
| 11 | Eriyrea | 2.522 |
| 10 | Ethiopia | 2.524 |
| 9 | Egypt | 2.632 |
| 8 | Mali | 2.686 |
| 7 | Nigeria | 2.873 |
| 6 | Sudan | 3.155 |
| 5 | C.A.R | 3.236 |
| 4 | D.R Congo | 3.251 |
| 3 | Libya | 3.262 |
| 2 | Somalia | 3.667 |
| 1 | South Sudan | 3.508 |
The report covers 99.7 percent of the world's population and uses 23 qualitative and quantitative indicators from "highly respected sources" to compile the index. These indicators are grouped into three key domains: 'ongoing conflict', 'safety and security', and 'militarisation