Egypt has been ranked the safest country in Africa and higher than both the UK and US, according to the annual Gallup Global Law and Order poll where it asked if people felt safe walking at night and whether they had been victims of crime.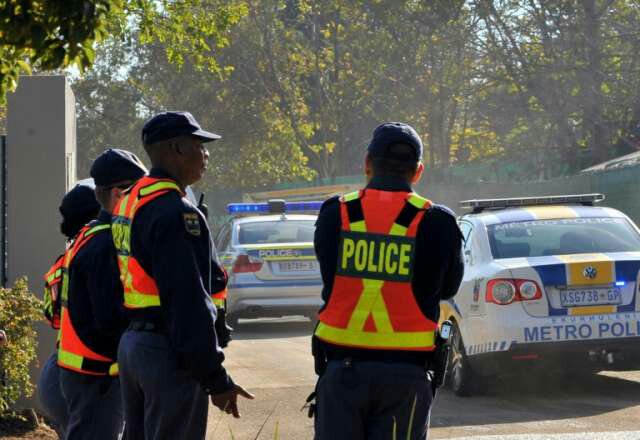 The survey placed Egypt 16th out of 142 countries and the Safest country in Africa while East African giant, Rwanda was ranked 40th making them the second safest country in Africa. Mauritius, Morocco and Ethiopia all make up the Top 5 safest countries in Africa.
Egypt got 88 out of 100 in the survey, placing it on the same level as countries like Denmark, Slovenia and China. This was an improvement on 2016, when it got 82.
Africa's giant Nigeria didn't do so well in the report.. The country was ranked 90th out of 142 (Same with Ghana). Niger on the other hand was ranked 78th out of 142 making it the safest country in West Africa. Benin was ranked the second safest in West Africa.
Gallup says it interviewed 148,000 adults in 142 countries and areas for its survey.
Its questions revolved around confidence in local police, safety at night, cases of theft and whether participants or a family member had been mugged or assaulted within the past 12 months.
Gallup's 2018 Global Law and Order report offers leaders an update on the progress countries are making toward achieving the United Nations Sustainable Development Goal of "promoting just, peaceful and inclusive societies" and highlights those countries that are in need of dire change.
Top 10 Safest Countries in Africa, 2018
Rank | Country | Score (100)
1. Egypt – 88
2. Rwanda – 83
3. Mauritius – 82
4. Morocco – 81
5. Ethiopia – 79
6. Algeria – 79
7. Tunisia – 75
8. Niger – 74
9. Burkina Faso – 73
10. Zimbabwe – 73
Top 10 most dangerous countries in Africa, 2018
Rank | Country | Score (100)
1. South Sudan – 54
2. Gabon – 55
3. Liberia – 56
4. South Africa – 58
5. Botswana – 61
6. Sierra Leone – 61
7. Uganda – 62
8. Zambia – 62
9. Mauritania – 63
10. Malawi – 64
Methodology
Gallup's Law and Order Index uses four questions to gauge people's sense of personal security and their personal experiences with crime and law enforcement:
Law and Order Index
• In the city or area where you live, do you have confidence in the local police force?
• Do you feel safe walking alone at night in the city or area where you live?
• Within the last 12 months, have you had money or property stolen from you or another household member?
• Within the past 12 months, have you been assaulted or mugged?
The 2018 Global Law and Order report presents the results from Gallup's latest measurements of people's answers to these questions based on more than 148,000 interviews with adults in 142 countries and areas in 2017.