There was a time in Africa when there was no such thing as terrorism, terrorism then was just something we saw in TV.
Although terror groups have always been present in Africa, they weren't always as sophisticated as their counterparts across the ocean in terms of their modus operandi. But now thanks to globalization things have changed.
In the last decade, terrorism in Africa has blossomed into a different thing entirely, with terror groups springing up every now and then to them organizing daring attacks.
Aside from the 1998 Us Embassy Bombing that happened in Kenya and Metrojet flight 9268 Bombing in Egypt, all other attacks were carried out by indigenous terror groups. Top 10 worst Terrorist Attacks In Africa
1. Mogadishu Truck Bomb (Somalia)
Casualties: At least 512 dead, injured 316. 62 people missing.
More than 800 people were affected in Somalia's worst terrorist attack. At least 300 people killed and hundreds seriously injured in the attack blamed on militant group al-Shabaab.
The explosion that lead to casualties was caused by the explosion of truck packed with several hundred kilograms of military-grade and homemade bombs near a hotel and market in Mogadishu.
The scale of the loss makes the attack, one of the most lethal terrorist acts anywhere in the world for many years.
2. 1998 US Embassy bombing (Kenya)
Casualties: More than 200 killed, many injured
The 1998 United States embassy bombings were attacks organised by terrorist grouo Al-Quaeda that occurred in ths US Embassy in Kenya on August 7, 1998.
Till date The attack remains the deadliest in Kenya's history. 213 people were killed in Nairobi while more than 500 more were injured. The attack is now remembered with a memorial park in Nairobi.
3. Garissa University College Massacre (Kenya)
Casualties: 148 Killed, Many injured.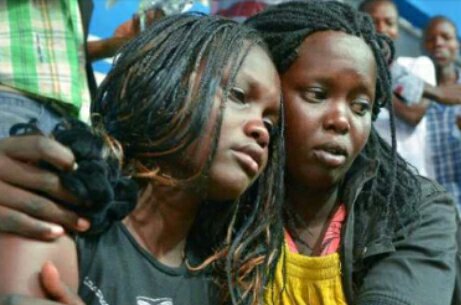 On 2 April 2015, gunmen stormed the Garissa University College in Garissa, Kenya, killing 148 people, and injuring 79 or more. The militant group and Al-Qaeda offshoot, Al-Shabaab, which the gunmen claimed to be from, took responsibility for the attack. The gunmen took over 700 students hostage, freeing Muslims and killing those who identified as Christians.
The siege ended the same day, when all four of the attackers were killed.
4. 2015 Baga massacre (Nigeria)
Casualties: Contradictory reports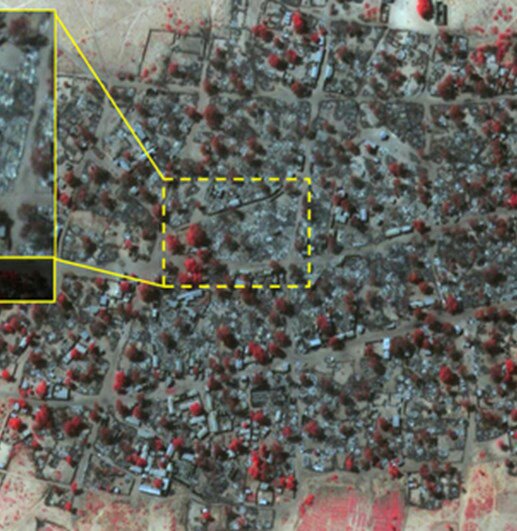 Amnesty International described the Baga Massacre as possibly the "deadliest massacre" in the history of Boko Haram.
"I don't know how many but there were bodies everywhere we looked," one woman told Amnesty International.
The attack began on 3 January when Boko Haram overran a military base that was the headquarters of the Multinational Joint Task Force containing troops from Chad, Niger, and Nigeria.
The militants then forced thousands of locals from the region and committed mass killings.
Fatalities have been reported to be "heavy" but their extent is unclear.
Western media outlets reported that "over 2,000" people are thought to have been killed or "unaccounted for", but local media reported "at least a hundred" fatalities, while the Nigerian Ministry of Defence said that no more than 150 people in total had been killed, including militants.
The killing lasted from (3 January 2015) to (7 January 2015) above is the satellite imagery showing the extent of damage in Doro Gowon following the Boko Haram attack.
More: Nigeria Ranked Third Most Terrorised Country In The World
5. 2014 Gamboru Ngala attack (Nigeria)
Casualties: More than 300 killed
The attack took place on May 5 to 6, 2014, in the two towns of Gamboru and Ngala in the Borno state of Nigeria and more than 336 people were killed by the Boko Haram militia.
On that same night, the attackers abducted eight girls in the northeastern part of Nigeria. The attack took almost 12 hours, and the towns was largely destroyed. Most of the survivors fled to the neighboring country of Cameroon.
6. Bentalha Massacre
Casualties: More than 300 Killed
Bentalha is a village 15 kilometers south of Algiers and it was the scene of a brutal massacre which killed almost 400 people. The massacre happened on the night between September 22 and 23, 1997, armed guerrilla fighters attacked the village from all sides and killed the villagers including women and babies.
The Armed Islamic Group Boko Haram claimed the responsibility of the massacre.
7. Rais Massacre
The massacre of Rais is one of the worst terrorist attacks in Algiers and it happened a month before the Bentalha attack, this massacre was also committed by the GIA. According to estimates by different media outlets and human rights organisations the death toll of Rais massacre ranged from 200 to 800 deaths.
8. Metrojet Flight 9268 (Egypt)
Casualties: 224 killed
Metrojet Flight 9268 was an international chartered passenger flight, operated by a Russian airline. On 31 October 2015 shortly after the flight's departure from Sharm El Sheikh International Airport, Egypt, en route to Pulkovo Airport, Saint Petersburg, Russia, A homemade bomb brought down the Metrojet airliner over Egypt's Sinai desert. All 224 passengers and crew who were on board were killed (no egyptian was onboard).
Shortly after the incident, ISIL claimed responsibility for the attack releasing pictures of what it said was the bomb in Dabiq, its online magazine.
With its death toll of 224 people, Flight 9268 is the deadliest air disaster both in the history of Russian aviation and within Egyptian territory.
9. Westgate Shopping Mall Attack
Casualties: 71 kiiled, 175 injured.
On Saturday 21 September 2013, unidentified gunmen attacked Westgate shopping mall, in Nairobi, Kenya. The attack which lasted several days resulted in at least 71 deaths, and more than 175 people were reportedly wounded in the mass shooting.
The extremist Islamic group al-Shabaab claimed responsibility for the incident, which it characterised as retribution for the Kenyan military's deployment in the group's home country of Somalia.