Many countries in Africa have become so indebted to China to the extent that if nothing is done about it, the future of the African continent will be in serious risks.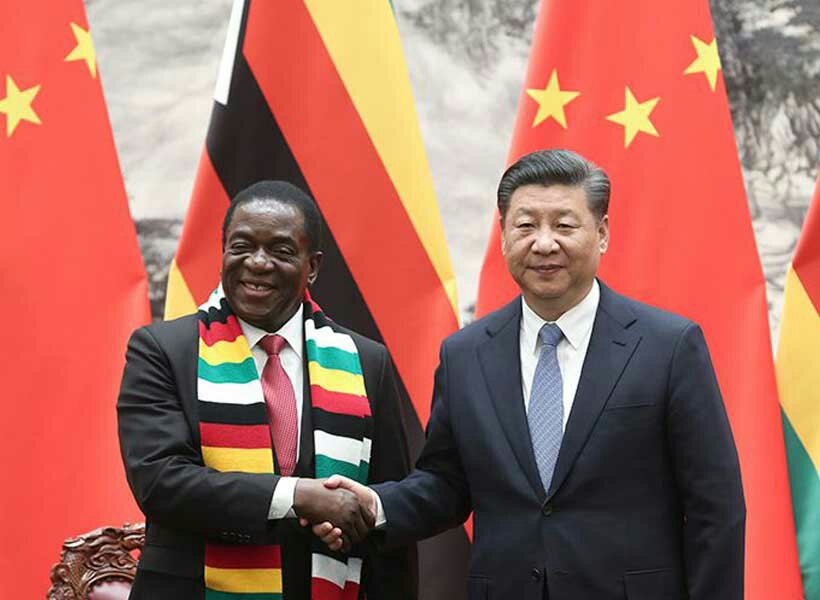 Top 10 African Countries With the Largest Chinese Debt
Here are the Top 10 African countries with the highest debt to China.
According to International Center for Investigative Reporting, Every Nigerian owes China about N15,000 at the moment in goodwill and in debt, considering the quantum of Chinese aid for development, welfare and loans in the last few years
In 2015, China offered the continent $60 billion in loans; and in 2018, another $60 billion and a clean up of the debt maturing by this year of its LDCs, highly indebted, landlocked and Small Islands States.
China has won over the heart of Africa after years of financial support in the form of loans that have now turned out to be more harmful than good. Many countries have defaulted in payment while a few others are slowly paying through debt servicing.
In a recent loan data published by the China-Africa Research Initiative (CARI) at the Johns Hopkins University's School of Advanced International Studies (SAIS), from 2000 to 2017, it was revealed that the Chinese government and institutions extended $143 billion in loans to African governments and state-owned enterprises.
Although Africa is yet to receive the just promised $60 billion, the top beneficiary of the previous loans was Angola which received $42.8 billion over 17 years; and according to the research findings, China is not Africa's largest donor, but the United States. This further deepens Africa's indebtedness.
China-Africa Research Initiative Research Findings
East African economies have in the past 10 years borrowed $29.42 billion to grow their transport, communication, manufacturing and energy sectors.
The region's economies are now spending almost eight per cent of their revenues to service these loans, which analysts say are becoming a burden, especially given that their impact is yet to be seen on the growth.
The latest data from the China-Africa Research Initiative (Cari) at John Hopkins University shows that Angola is the largest borrower from China, the country a whopping $42.8 billion, they are closely followed by Ethiopia with $13.73 billion, Kenya is the 3rd African country with the highest Chinese debt at $9.8 billion. Uganda owes $2.96 billion and Tanzania $2.34 billion.
Rwanda, South Sudan and Burundi owe China the least amounts — $289 million, $182 million and $99 million respectively.
Here are the top 10 African borrowers from China and how much was loaned to them since the year 2000.
1. Angola – $42.8 billion
2. Ethiopia – $13.7 billion
3. Kenya – $9.8 billion
4. Republic of Congo – $7.4 billion
5. Sudan – $6.5 billion
6. Zambia – $6.4 billion
7. Cameroon – $5.5 billion
8. Nigeria – $4.8 billion
9. South Africa – $3.8 billion
10. Ghana – $3.5 billion
Sources: Icirnigeria (International Center for Investigative Reporting), China-Africa Research Initiative Research, punch newspaper