An ancient golden coffin worth $4 million, which is believed to have been looted from Egypt and sold to the Metropolitan Museum of Art (the Met) in New York City, has been returned to its home in a ceremony on Wednesday.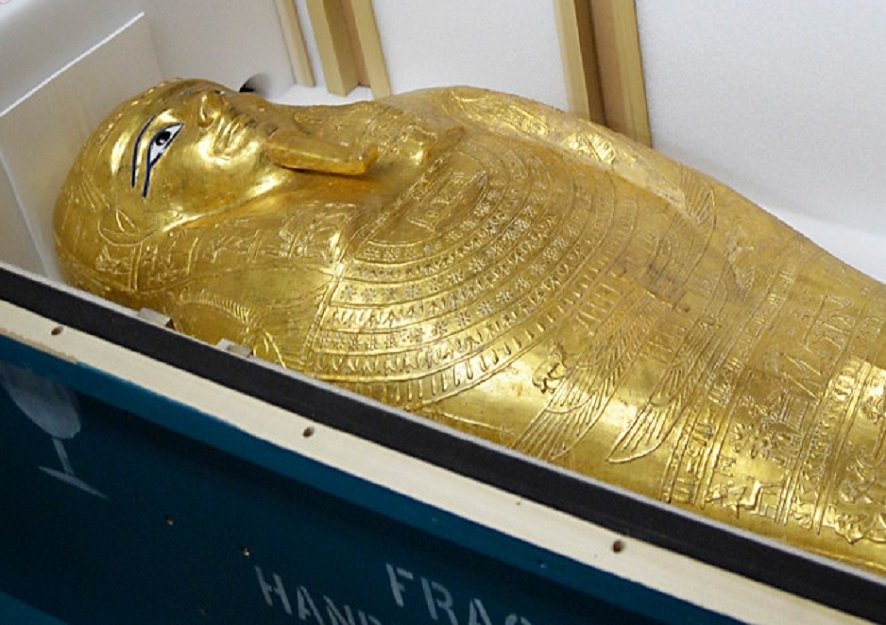 According to BBC, the coffin was stolen and smuggled out of Egypt in 2011 and sold to the Metropolitan Museum of Art in New York by a global art trafficking network, which used fraudulent documents.
The museum had purchased the coffin from a Paris art dealer in July 2017 for about U.S.$4 million.
Investigators say the coffin was smuggled from Egypt through United Arab Emirates, Germany and France. They say the museum was given fraudulent documents, including a forged 1971 Egyptian export license.
The museum has since apologized to Egypt.
The gold coffin is believed to have once held the mummy of Nedjemankh , a priest of the ram god Heryshaf of Herakleopolis.
The U.S.$4 million artifact is expected to be on display at the Grand Egyptian Museum in Cairo in 2020.