Bai Bureh was a Sierra Leonean ruler, military strategist, and Muslim cleric, who led an uprising against British rule in 1898 in Northern Sierra Leone.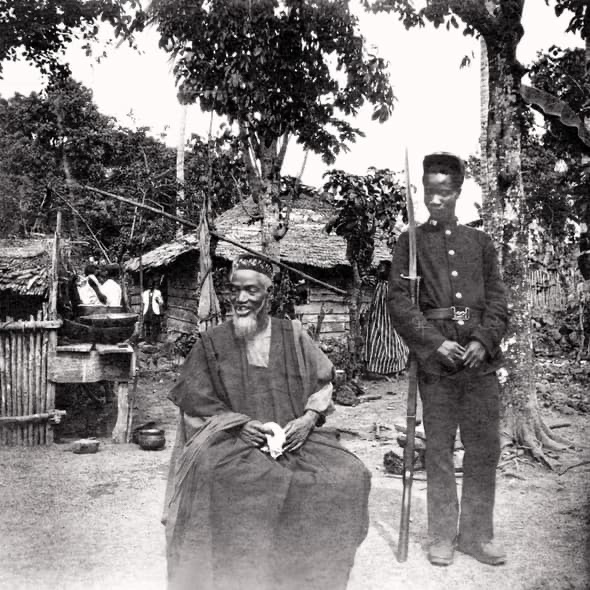 Strong man "Bai Bureh" was born in 1840 in Kasseh, a village near Port Loko in Northern Sierra Leone. Bureh's father was a Muslim cleric and an important Loko war-chief who also held on to his strong African traditions and values.
When Bureh was a young man he was trained as a warrior in the small village of Gbendembu in northern Sierra Leone there he got nicknamed "Kebalai" which translates to 'one who doesn't tire of war'.
When Kebalai returned to his home village, he was crowned ruler of Kasseh.
During the 1860s and 1870s, bureh successfully fought and won wars against other villages heads and tribal leaders and this helped spread his popularity. The people of the north felt they had found a warrior who would defend their land. In 1886, Bai Bureh was crowned as the chief of Northern Sierra Leone.
On January 1, 1893, 7 years after he was crowned chief of Northern Sierra Leone, the colonial government instituted a hut tax in Sierra Leone and throughout British colonies in Africa.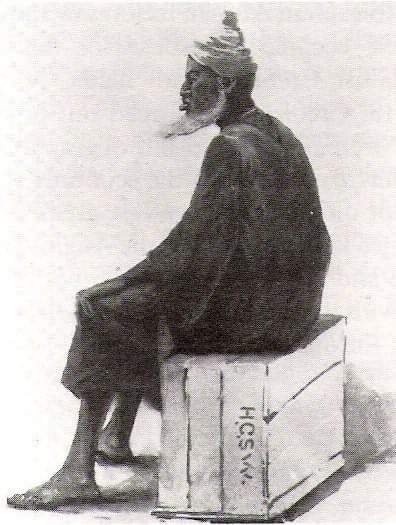 The governor of Sierra Leone, Colonel Frederic Cardew, decreed that to pay for the British administration, the Protectorate's residents had to pay a tax based on the size of their huts.
The owner of a four-roomed hut was to be taxed ten shillings a year; those with smaller huts would pay five shillings.
Bai Bureh refused to recognise the hut tax imposed by the colonial government. He did not believe the Sierra Leonean people had a duty to pay taxes to foreigners and he wanted all Britons to return to Britain and let the Sierra Leoneans solve their own problems.
A total of 24 chiefs signed a petition to the colonial government explaining why these requirements were so burdensome and threatened their societies. In addition, the chiefs believed the tax was an attack on their sovereignty.
After refusing to pay his taxes on several occasions, the colonial government issued a warrant to arrest Bureh. The British Governor to Sierra Leone, Frederic Cardew, also offered one hundred pounds as a reward for his capture, Bai Bureh reciprocated by offering the higher sum of five hundred pounds for the capture of the governor.
In 1898, Bureh declared war on the colonial government in Sierra Leone. The war later became known as the Hut Tax War of 1898.
Bai Bureh had gained the support of several prominent native chiefs, who sent warriors and weapons to aid Bai Bureh in his fight against Britain.
Bai Bureh's men not only engaged in combat with the colonial government's forces but also killed dozens of indigenous people who they suspected supported the colonial government.
Bureh's fighters had the advantage over the better armed forces of the colonial government for several months of the war, with high casualties on both sides.
By 19 February 1898, Bai Bureh's forces had completely severed the lines of communication between Freetown and Port Loko. They blocked the road and the river from Freetown. Despite their arrest warrant, the colonial government's forces failed to defeat Bureh and his supporters.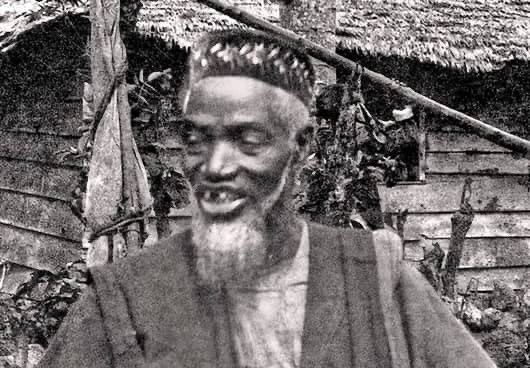 As frustration grew, the colonial governor of Sierra Leone 'Governor Cardew' realized that he had to do something drastic in order to win the war so he ordered a "scorched earth policy", a military strategy that aimed to destroy anything and everything that might be useful to the enemy; the British would end up burning entire villages, farmlands, and pastures.
This change in tactics significantly affected Bai Bureh's war effort, as it reduced provisions to feed not only his warriors but his subjects as well. He also realized that the cost of repairs was piling up as the British were relentless in pursuing the new policy.
To save his people from more tears and property losses, Bai Bureh finally gave up the fight, surrendering on 11 November 1898. As punishment for leading the uprising, the colonial government exiled Bai Bureh along with Sherbro chief Kpana Lewis and the powerful Mende chief Nyagua to the Gold coast (now Ghana) while 96 of his comrades were convicted and hanged.
Both Kpana Lewis and Nyagua died in exile but Bai Bureh was allowed to return in 1905 and was reinstated as the Chief of Kasseh. Bai Bureh died in 1908 at the age of 68.
There is a very large Statue of Bai Bureh in central Freetown in Sierra Leone. He is also pictured on several Sierra Leonean paper bills and A Sierra Leonean professional football club called the Bai Bureh Warriors from Port Loko is named after him.