With most hotels closed for business due to the lockdown in cities all over Nigeria, everyone is affected by the stay-at-home directive, including sex workers.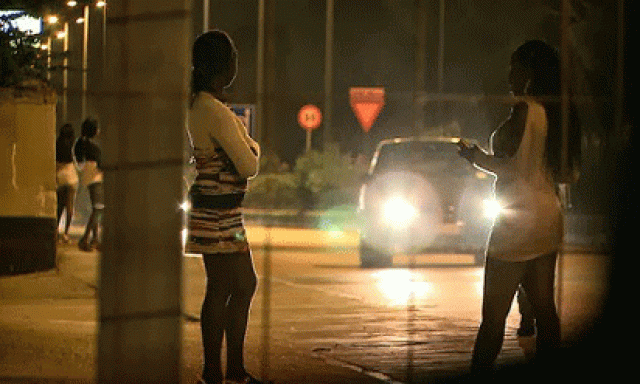 The outbreak's impact on sex traders in Africa has been so enormous to the extent that many sex workers say they are more likely to suffer from hunger than die from coronavirus complications.
This brings us to Aisha, a sex worker in northern Nigeria who bared her soul to the BBC on how coronavirus has affected her livelihood.
Aisha, who lives in the Muslim state of Kano, which is in the fourth week of a lockdown described to the BBC, the devastation the coronavirus pandemic has caused her financial strength. She tried to carry on working, but it's not possible because of the lockdown, and also because of the Ramadan period.
"Almost everybody here is a Muslim, so it's not possible because in the afternoon they are all around with their family and in the evening they want to go and break their fast with their family.
"Most of our clients are married men, so it's not easy for them coming out," Aisha cried.
"We just have to look for another alternative and another means. The government doesn't even want to know how sex workers are doing here in Nigeria. But my funds are finished. They're gone. And I don't have any alternative," Aisha said. "I am able to pay my bills because of the support from some clients – those that care."
They are maybe getting me a little food, some money.
But it's not enough because I have to share what I have with my other sisters.
So it's not easy. And I don't know how long this is going to be.
I feel disappointed that my government hasn't given us any support. The government is not trying at all."
Islamic law, known as Sharia, was introduced in Kano state in 2000, and to several other areas of the north.
Since then prostitution, gambling and the consumption of alcohol have been banned in Kano.
Nigeria has so far confirmed 4399 cases, with 143 deaths and 778 Discharged.
---
'We've Bills to Pay': The Lament Of Sex Workers In Kenya
Last month, commercial sex workers in mombasa lamented about how coronavirus has greatly affected their livelihood as clients no longer come as they used to as a result of the lockdown.
The commercial sex workers also urged the county government to include them in the group of essential service providers as people needed their services.
"Since the scourge started, we have incurred losses. The closure of bars, restaurants and clubs as a result of the curfew has rendered 90 per cent of sex workers jobless. These were the places where we could get our daily bread," High Voice Africa chairlady, Maryline Laini lamented.
As a result, she claims they have resorted to charging as little as Sh20 (₦73) for their services.
Before the pandemic, they charged between Sh50 (₦183) and Sh10,000 (₦36,500) depending on the clientele, location, age and other factors.
Kenya has so far confirmed 672 coronavirus cases in total and 32 deaths.
The government has restricted movement in and out the Nairobi and the second biggest city of Mombasa, as well as two other counties in the coastal region.
It has also imposed a total lockdown in two areas identified as virus hot spots – one in Nairobi and the other in Mombasa – for 15 days.