Soldiers in Gabon have appeared on state television saying they have launched a coup in the west African country.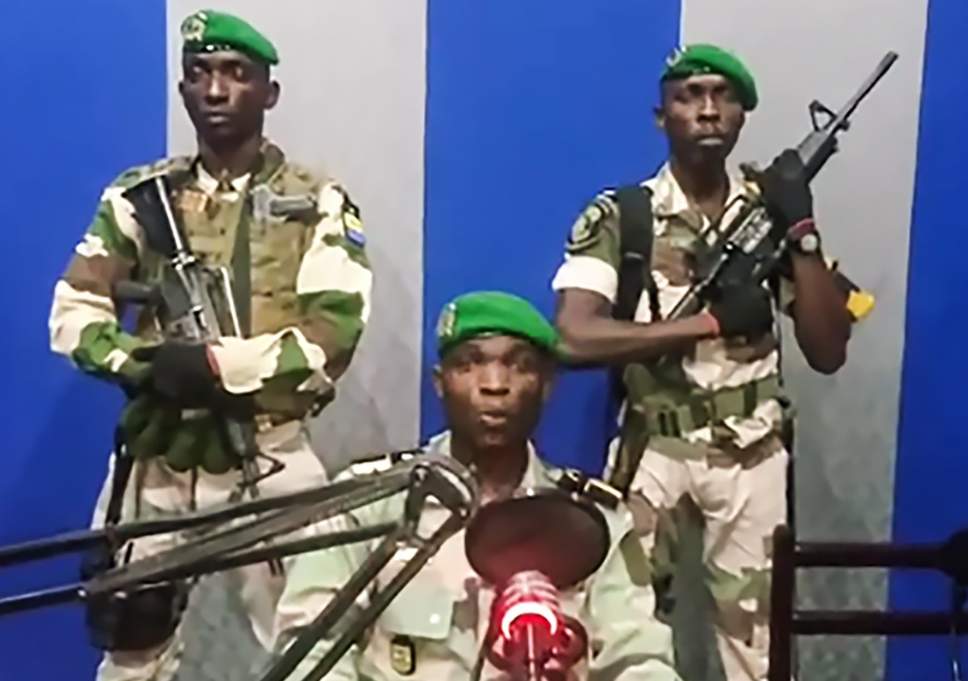 Early Monday an army soldier, flanked by two others holding guns, read out a statement saying the military has seized control of the government "to restore democracy" to the country.
Residents of the capital, Libreville, report that military tanks and armed vehicles are patrolling the streets.
President Ali Bongo, in power since 2009, has been out of the country since October amid reports that he had a stroke. He recently addressed the country in a New Year's message from a hospital bed in Morocco.
Watch Video below:
The Bongo family has ruled the oil-producing country for nearly half a century. Bongo has been president since succeeding his father, Omar, who died in 2009. His re-election in 2016 was marred by claims of fraud and violent protest.
Bongo won re-election in 2016 by fewer than 6,000 votes, sparking deadly clashes between protesters and police during which the parliament was torched.
The European Union said it found anomalies during the election in Bongo's stronghold province of Haut-Ogooué, where he won 95% of the vote on a 99.9% turnout.
It comes just days after Donald Trump announced that US armed forces had been sent to Gabon because of the security situation in the Democratic Republic of the Congo.