King Mwami Mutara III Rudahigwa was a six foot nine Tutsi who became king in 1931 and ruled the Kingdom of Rwanda for 28 years. He was the first Rwandan king to be baptised, and to convert to Roman Catholicism.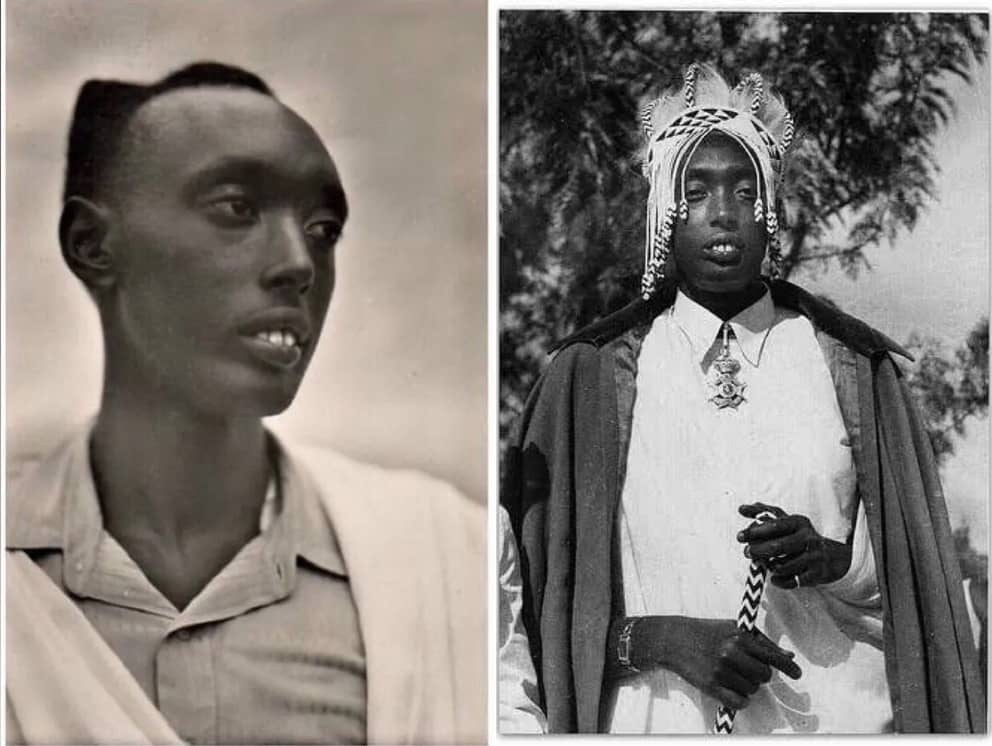 Rudahigwa was born in March 1911, in the royal capital of Rwanda, Nyanza, to King Yuhi V Musinga, and Queen Kankazi the first of his eleven wives.
In 1919 he began his education at the Colonial School for Chiefs' Sons in Nyanza, subsequently becoming his father's secretary in 1924.
His father had refused to convert to Christianity, and the Rwandan Catholic Church eventually perceived him as anti-Christian and as an impediment to their civilising mission. Rudahigwa had been secretly instructed in Christianity by Léon Classe, the head of the Rwandan Catholic Church, since 1929, and was groomed by the Belgians to replace his father.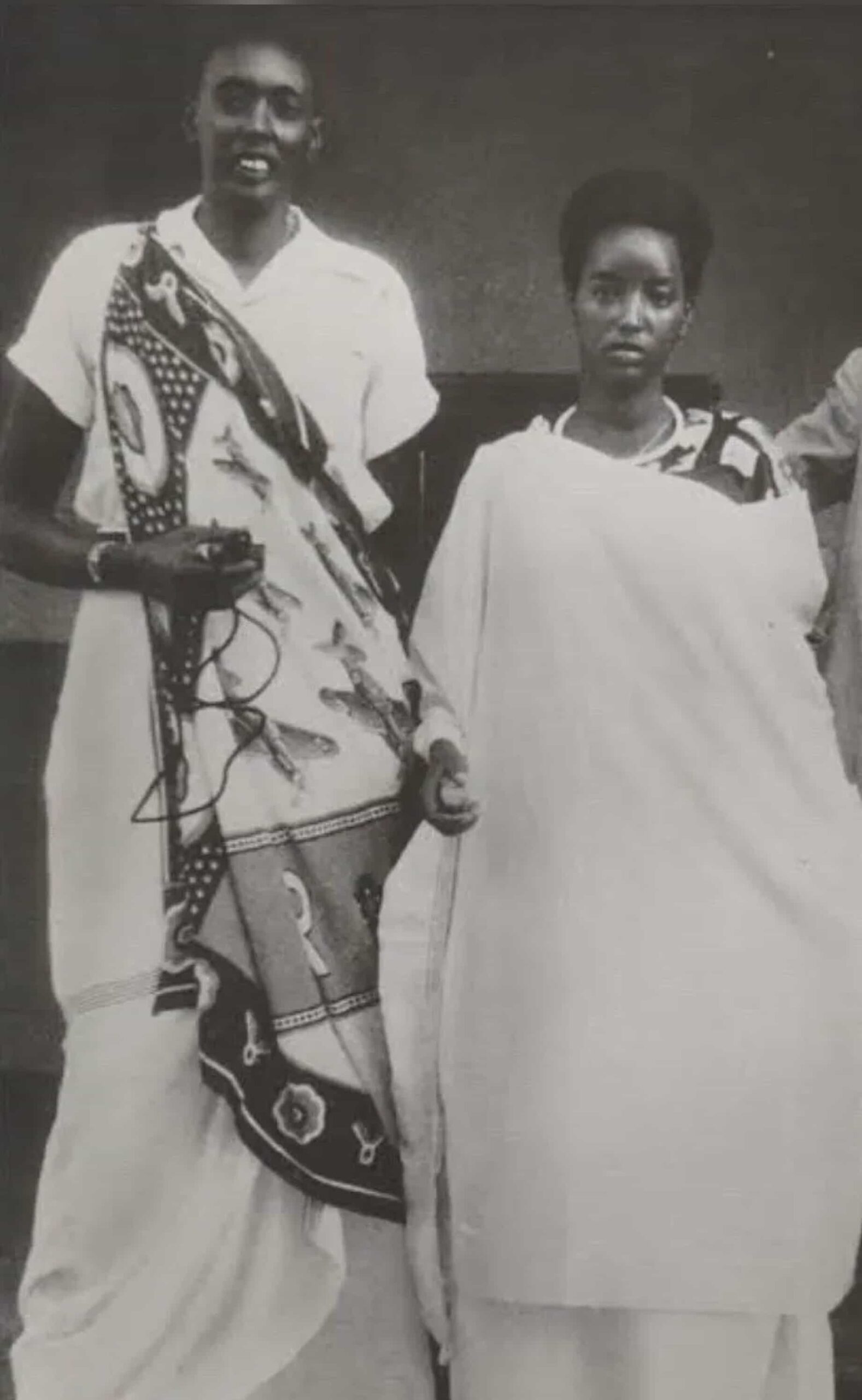 Rudahigwa became king on 16 November 1931, the Belgian colonial administration having deposed his father, Yuhi V Musinga, four days earlier for alleged contact with German agents and his refusal to be baptized a Roman Catholic. Rudahigwa took the royal name Mutara, becoming Mutara III Rudahigwa.
In 1933, King Mutara III married his first wife Nyiramakomali whom he divorced after 8 years to marry Rosalie Gicanda, a Christian, in a church wedding in 1942.
Not wanting to get on the bad side of the catholic church or the Belgian colonial administration, the 6 foot 9 inches king Mutara converted to Catholicism in 1943 and took the Christian name Charles Léon Pierre and then 3 years later in 1946 he dedicated Rwanda to Christ, effectively making Christianity a state religion.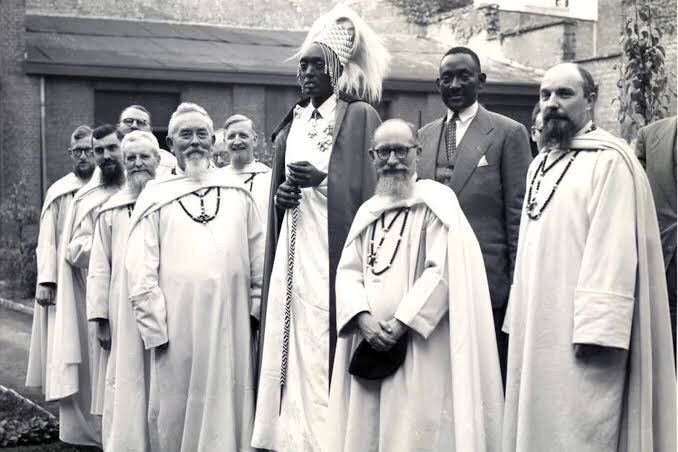 During Rudahigwa's reign, he abolished the ubuhake, a class system in which land, cattle, and power were consolidated in the Tutsi group, and Hutus became indentured servants to Tutsi lords, who granted them protection, cattle, and the use of land in exchange for service and farm produce.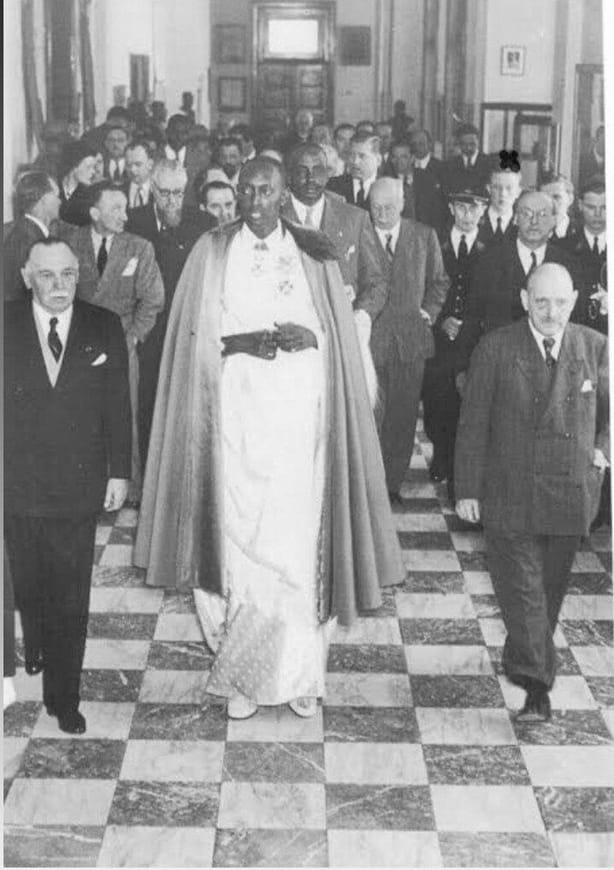 King Mutara III passed away at the age of 48 on the 25th of July 1959 after visiting a belgian doctor in Bujumbura kingdom of Burundi where he had gone for a meeting with catholic missionaries. He was succeeded by his brother King Kigeli V Ndahindurwa.
His death became a mystery as his royal aide admitted to the king being in good health. The belgian doctors
also put out conflicting explanations for his death some claimed he collapsed. Another Belgian explanation was that he died from a reaction to a penicillin shot. An autopsy to find the cause of death was never carried out.
King Mutara III Rudahigwa is today remembered for his support to Christianity and especially the Catholic Church where he was baptised.
He is also remembered for his support to education through the Mutara education fund but most importantly he is remembered for abolishing Ubuhake in 1954.