Liberia President George Weah, 51, has become the oldest international on record after playing against Nigeria on Tuesday, according to a leading group of football statisticians.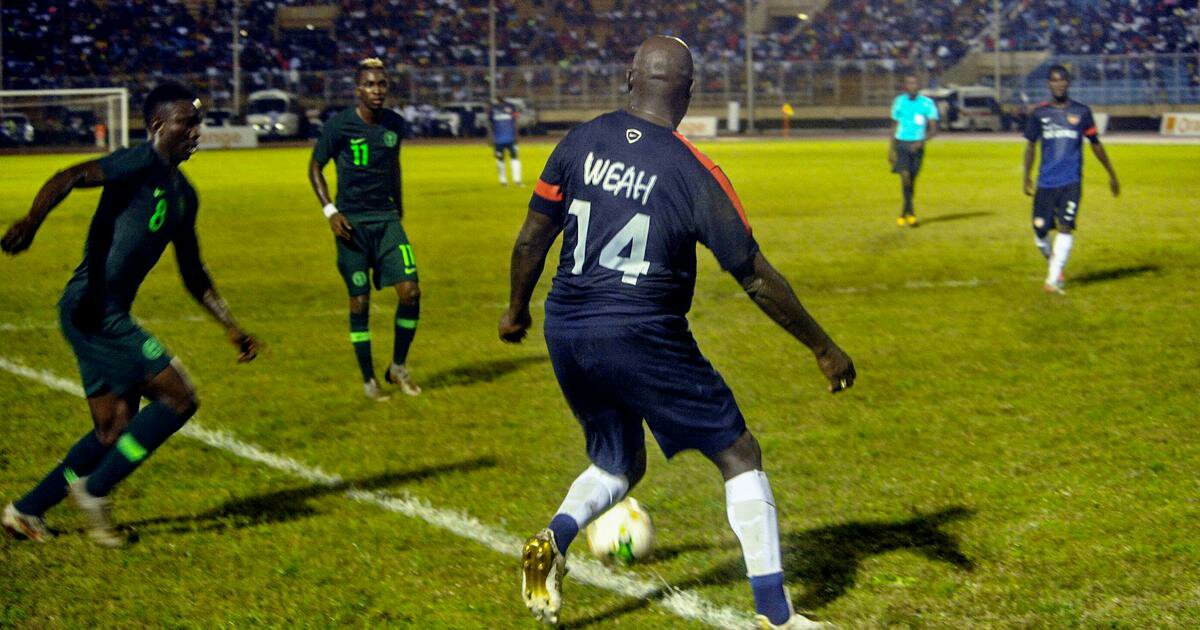 Liberia arranged the Monrovia friendly against the super eagles of Nigeria to retire their number 14 shirt, george worn by Weah at his playing peak.
"Weah became the oldest player, male or female, to play in the national team of a Fifa member," said Neil Morrison from the RSSSF group.
The striker beats the previous oldest player on record – Greece captain Yorghos Koudas, who was 48 when he played his last game in 1995.
Fifa made similar comments when asked if Weah, World Footballer of the Year in 1995, had made history.
Although football's world governing body Fifa could not confirm if Weah was the oldest since their historical records do not include every international friendly that has taken place. they added that the oldest player to have played in a Fifa competition is Dutchman Roel Liefden, a beach footballer who was 46 when he played against Argentina in 2013.
The lack of accurate of documentation means international footballers older than Weah may have played but the former AC Milan and PSG star becomes the oldest on record..