Flooding from tropical cyclone Idai, the biggest to hit southern Africa in over a decade, has left 122 people dead in Mozambique and Malawi, with more than 140,000 people displaced, local media reports.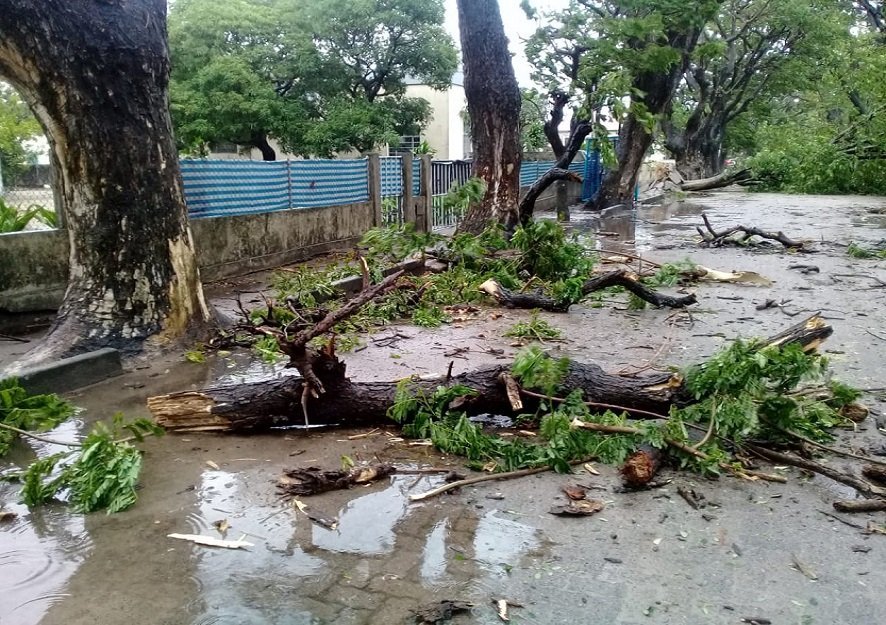 Described as the deadliest weather disaster of 2019 , the tropical cyclone made landfall on Thursday evening just north of the port city of Beira in Mozambique.
The strongest winds around the eye were about 160km an hour, blowing from the south across the city, according to Aljazeera .
The winds left the 530,000 residents of Beira cut off from the outside world on Friday after power cables were destroyed and communications severed, the Eyewitness News reported.
"There is no communication with Beira. Houses and trees were destroyed and pylons downed," an official at the National Institute of Disaster Management told AFP.
"There was no tsunami-type storm but Beira and Chinde (400 kilometres, 250 miles northeast of Beira on the coast) were badly hit."
Officials say a hospital and seven schools lost their roofs and four houses were destroyed, adding that efforts were being made to assess the extent of the damage.
Evacuations were ordered along coastal regions of the country as the cyclone approached.
"The government has decreed a red alert due to the continuing rains and the approach of the tropical cyclone Idai, expected to reach the country between Thursday to Friday," the cabinet spokeswoman Ana Comoana earlier said.
Mozambique's national carrier LAM said on late Wednesday that it was cancelling all flights to Beira and Quelimane, which is also on the coast, as well as to Chomoio, which is inland.
Many passengers were, however, not aware of the cancellations, leaving scores of them stranded at Maputo International Airport, reports Eyewitness News.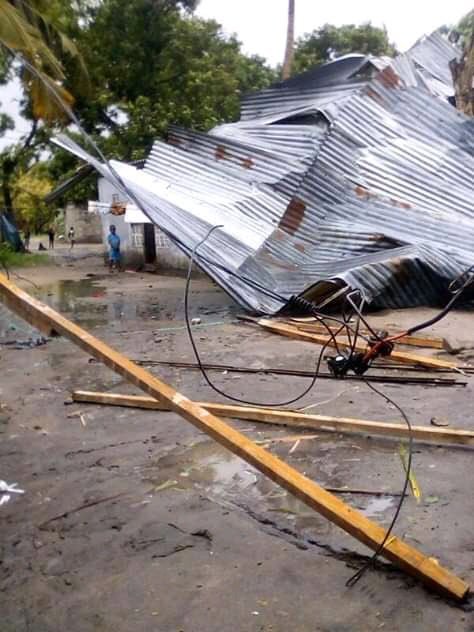 Prior to the cyclone's most recent landfall, Al Jazeera reported that at least 66 people were killed in Mozambique, 45 in Malawi and four in South Africa following torrential rains that brought in its wake flash floods.
The floods in Mozambique have already destroyed 5,756 homes, affecting 15,467 households and 141,325 people, the report added. In neighbouring Malawi, the government declared a state of emergency after 56 people died and hundreds of thousands were displaced by flooding, the Evening Standard reported.
Now considered the deadliest weather disaster of 2019, Idai is expected to bring highly destructive winds, heavy rains in excess of two feet and a 20-foot storm surge, according to The Weather Channel.
As it moves inland on Friday, the weather system will weaken but may result in significant rainfall and widespread flooding over the Sofala and Manica provinces, the extreme eastern parts of Zimbabwe and southern parts of Malawi, the South African Weather Service said.
Mozambique experienced deadly floods amidst devastating hurricanes in the past, including 2000 and 2007, Reuters said . About 350 people died, and over 650,000 displaced when Cyclone Eline hit the country in February 2000.
South African charity, Gift of the Givers, had earlier warned of "substantial devastation with massive flooding both from river and sea" when Idai made landfall.
An article on The Conversation in November 2018 had also warned Southern African governments to brace themselves for more tropical cyclones in future.
"Coastal buildings, roads and bridges need to be built to withstand the high wind speeds, heavy rainfall and possible storm surges to prevent costly damage to infrastructure," the article suggested.
It also called for improved forecasting systems so that cities and towns can effectively evacuate before a storm makes landfall to avoid any deaths.
©Face2faceafrica