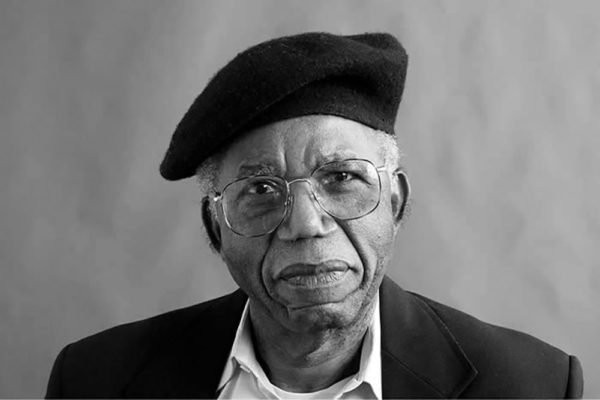 ​
Chinua Achebe is known all over the world as Africa's most widely read Novelist. His first novel Things Fall Apart which he wrote in 1958, is the most widely read book in modern African literature. It has sold over 20 million copies around the world, and has been translated into 57 languages, making Achebe the most translated African writer of all time.Indeed he was one of Africa's towering men of letters.
The Father of African literature and Nigerian legend died after a short illness on 21 march 2013 in Boston, United States.
Here are some of his unforgettable quotes:
In dealing with a man who thinks you are a fool, it is good sometimes to remind him that you know what he knows but have chosen to appear foolish for the sake of peace.
Nobody can teach you who you am. they can describe parts of you, but who you are – and what you need – is something you have to find out yourself.
The world is like a Mask dancing. If you want to see it well, you do not stand in one place.
While we do our good works let us not forget that the real solution lies in a world in which charity will have become unnecessary.
If you only hear one side of the story, you have no understanding at all.
When Suffering knocks at your door and you say there is no seat left for him, he tells you not to worry because he has brought his own stool.
A man who pays respect to the great paves the way for his own greatness.
People say that if you find water rising up to your ankle, that's the time to do something about it, not when it's around your neck.
It's true that a child belongs to its father. But when a father beats his child, it seeks sympathy in its mother's hut. A man belongs to his fatherland when things are good and life is sweet. But when there is sorrow and bitterness he finds refuge in his motherland. Your mother is there to protect you. She is buried there. And that is why we say that mother is supreme. Is it right that you, Okonkwo, should bring your mother a heavy face and refuse to be comforted? Be careful or you may displease the dead. Your duty is to comfort your wives and children and take them back to your fatherland after seven years. But if you allow sorrow to weigh you down and kill you, they will all die in exile." – Chinua Achebe, Things Fall Apart.
Become familiar with your home, but know also about your neighbors.
The young man who never went anywhere thinks his mother is the greatest cook.
We cannot trample upon the humanity of others without devaluing our own.
Quotes from Chinua Achebe