Simone Williams (USA), from Brooklyn, New York, has officially broken the record for the largest afro (female).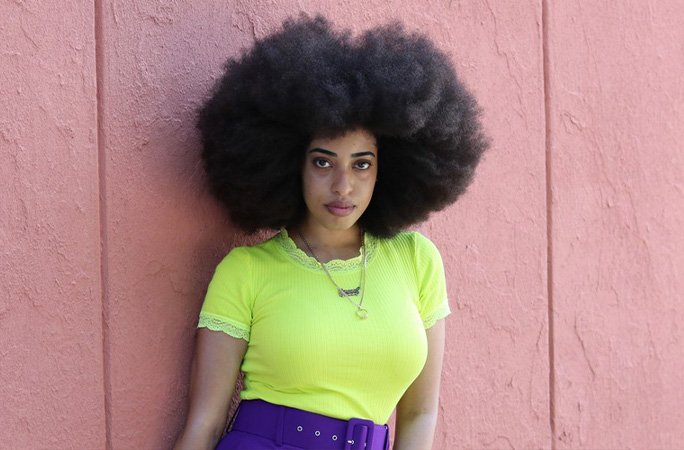 Her phenomenal afro is 20.5 cm (8.07 in) tall, 22.5 cm (8.85 in) wide, and 1.48 m (4 ft 10 in) in circumference.
Simone attempted this record because she always gets comments about her the size of her "voluminous natural afro".
The record was formerly held by Aevin Dugas, a social worker from New Orleans.
Simone who started her natural hair journey nine years ago couldn't hold her excitement about breaking the record, adding that she could not believe it.
"My mouth dropped, then my knees! I could not believe it! I opened the email to make sure it wasn't a mistake. I took about 10 minutes to process it"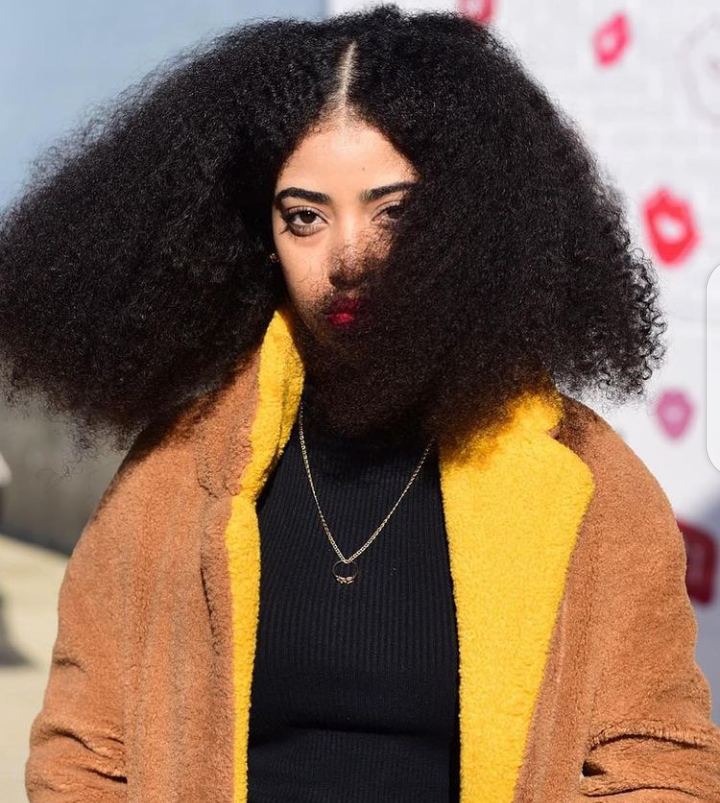 Speaking with Guinness World Records, Williams, who took nine years to grow her conspicuous and "voluminous natural afro", revealed she was inspired by the former record holder Dugas who held the record for eight years to take a shot at breaking the record.
"She inspired me to make the attempt. I googled 'world's largest afro' and when she came up I was in awe," Simone said of Aevin.
"At the time, I didn't think my hair was anywhere close to hers, she was goals! But I was so happy to see that she was recognized and there was a chance for others to be recognized too."
Williams told Guinness World Records she actually decided to transition to natural hair to save some money, and she hasn't turned back since then.
"I started getting perms or straightening my hair in middle school and wore my hair straight until college."
"I chose to transition to natural hair around the age of 23. It began because I wanted to save the money spent at the hair salon to help with the costs of moving into my first apartment.
"The process was very difficult at first since I was accustomed to wearing my hair straight and I didn't know how to manage my natural hair texture." But with the help of hair moisturizer, olive gel, and lots of conditioner she was able to get her hair under control.
"I normally wash my hair weekly using very little . I use a lot of conditioner because it helps detangle my hair. I section my hair into 4 twists while in shower."
Wearing her hair in its natural form does garner lots of attention from passers-by when Simone goes out.
"When my hair is fully styled and big and voluminous I get a lot of stares, a lot of comments, lots of compliments – I want to think that everything is positive, but there are some people who stare like they have no idea what's going on or what they're looking at." she said
However, this would never stop Simone from keeping her hair in its natural style.
"Rocking a natural 'fro is something that really symbolises your pride in being Black. And I feel like whenever I wear my hair very big and beautiful, I just feel that pride within me."
"Styling my hair like this is a silent reflection of who I am as a Black woman, it's dynamic, it's larger than life, and it's fun! Sometimes I leave the house and if I have on a plain outfit, my hair will be my biggest accessory."
© Guinness World Records