Nicky Oppenheimer is the Richest person in South Africa. His networth is estimated at $7.3 billion.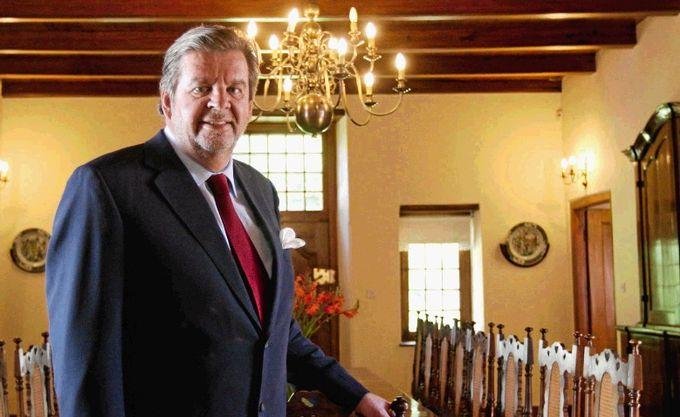 Forbes has ranked the richest people in Africa in 2019 – and 5 South Africans have made the list.
The 5 South Africans ranked by Forbes have a combined net worth of $18.3 billion.
According to this year ranking, the Richest Person in South Africa is diamond heir Nicky Oppenheimer. His grandfather founded diamond mining firm DeBeers, which Nicky ran and then sold to mining giant Anglo American for $5.1 billion cash in 2012. He is currently worth an estimated $7.3 billion, down from $7.7 billion a year ago.
South Africa's richest billionaires are listed below
1. Nicky Oppenheimer & family
Networth: $7.3 billion
Nationality: South Africa
Age: 73
Source of Wealth: Diamonds
Oppenheimer is the Richest billionaire in South Africa and the third richest man in Africa. Heir to his family's fortune, he sold his 40% stake in diamond firm DeBeers to mining group Anglo American for $5.1 billion in cash in 2012.
He was the third generation of his family to run DeBeers, and took the company private in 2001.
For 85 years until 2012, the Oppenheimer family occupied a controlling spot in the world's diamond trade.
Nicky Oppenheimer now owns an estimated 1% stake in Anglo American, which his grandfather founded in 1917.
Oppenheimer also owns Tswalu Kalahari Reserve, the largest private game reserve in South Africa.
2. Johann Rupert & family
Networth: $5.3 billion
Nationality: South Africa
Age: 68
Source of money: Luxury Goods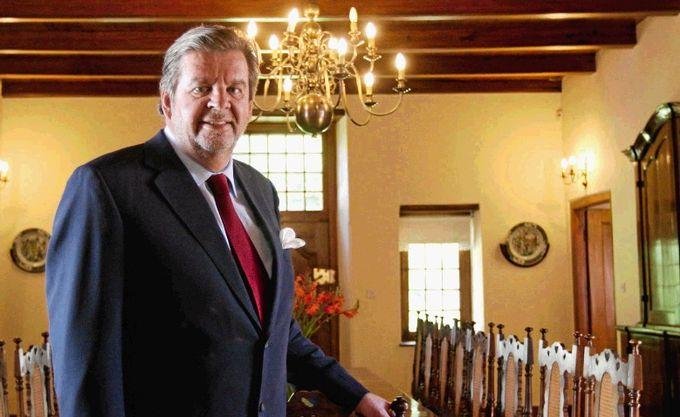 Johann Rupert is the chairman of Swiss luxury goods firm Compagnie Financiere Richemont, a company best known for the brands Cartier and Montblanc.
It was formed in 1998 through a spinoff of assets owned by Rembrandt Group Limited (now Remgro Limited), which his father Anton formed in the 1940s.
He also owns a 7% stake in diversified investment firm Remgro, which he chairs, as well as 25% of Reinet, an investment holding co. based in Luxembourg.
Johann Rupert is the second richest person in South Africa and the fifth richest billionaire in Africa.
3. Koos Bekker
Networth: $2.3 billion
Age: 66
Source of Income: media, investments
Koos Bekker is revered for transforming South African newspaper publisher Naspers into an ecommerce investor & cable TV powerhouse.
He led Naspers to invest in Chinese Internet and media firm Tencent in 2001 – by far the most profitable of the bets he made on companies elsewhere.
During his tenure as CEO, which began in 1997, Bekker oversaw a rise in the market capitalization of Naspers from about $600 million to $45 billion.
Bekker, who retired as the CEO of Naspers in March 2014, returned as chairman in April 2015.
4. Patrice Motsepe
Networth: $2.3 billion
Age: 56
Source of Income: mining, Self Made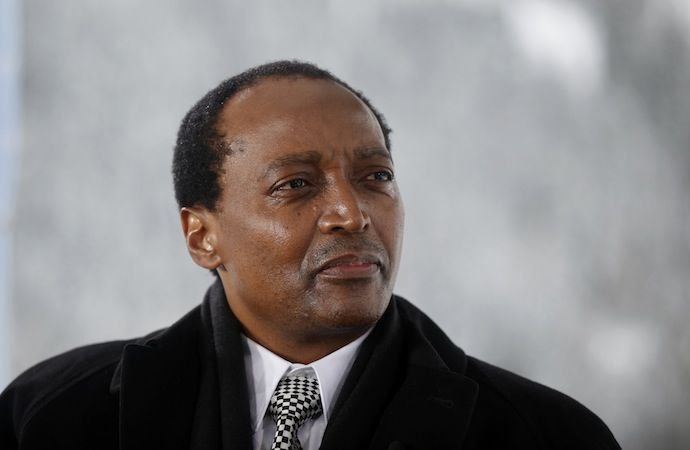 Patrice Motsepe, the founder and chairman of African Rainbow Minerals. He is the Richest black person in south Africa and the youngest billionaire in South Africa.
In 2016, he launched a new private equity firm, African Rainbow Capital, focused on investing in Africa.
Motsepe also has a stake in Sanlam, a listed financial services firm, and is the president and owner of the Mamelodi Sundowns Football Club.
5. Michiel Le Roux
Networth: $1.1 billion
Age: 69
Source of Income: banking, Self Made
Michiel Le Roux founded Capitec Bank in 2001 and owns about an 11% stake.
The bank, which trades on the Johannesburg Stock Exchange, targets South Africa's emerging middle class.
He served as chairman of the board of Capitec from 2007 to 2016 and has continued on as a board member.
Michiel Le Roux is the fifth richest billionaire in South Africa.