The Sudanese government has abolished controversial laws which gave Sudanese police the powers to arrest or flog women caught dancing or wearing trousers.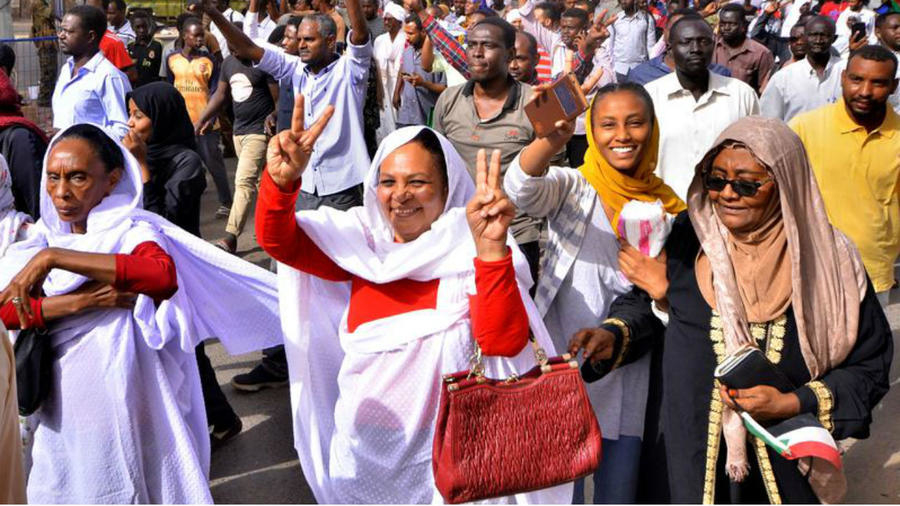 Activities which were banned also included selling goods on the street, mixing with men who are not husbands or relatives, and leaving hair uncovered.
Wrongdoers faced arrest, flogging, fines, and in rare instances execution and stoning.
Abdalla Hamdok, the country's transitional prime minister, applauded the decision on Twitter.
He said: "This law is notorious for being used as a tool of exploitation, humiliation and violation of rights. Many have used this law for financial and psychological exploitation. Along the way, a lot of women and youth endured confiscation of their belongings and unforgettable harm. I pay tribute to the women and youth of my country who have endured the atrocities that resulted from the implementation of this law."
Amnesty International heaped praise on the decision to repeal restrictive laws in the country, which is now being headed up by a joint military and civilian council, but urged the government to overhaul other laws which curtail women's freedom.
Seif Magango, the human rights organisation's deputy director for East Africa, the Horn and the Great Lakes, said: "This is a big step forward for women's rights in Sudan. The repeal of the public order laws was long overdue. Many women were arbitrarily arrested, beaten and deprived of their rights to freedom of association and expression under this discriminatory law.
"The transitional government must now ensure that the entire oppressive public order regime is abolished. This includes repealing the articles dictating women's dress code that are still in the criminal law, disbanding the public order police and the dedicated courts, and abolishing flogging as a form of punishment."
A 2017 report by Strategic Initiative for Women in the Horn of Africa and the Redress Trust branded the recently revoked laws as a combination of legal and moral rules "designed to exclude and intimidate women from actively participating in public life".
Ahmed Kaballo, a Sudanese commentator living in the UK, said: "These laws were a tool to repress women's rights and freedoms – but they were often selectively applied to crush women's activism in Sudan by security forces that were encouraged to crush political activism by any means necessary.
"They were also used by patriarchs to humiliate and exploit women who stepped out of line. So it's definitely a step forward that policy is being reversed but the next step is addressing the attitudes that allowed the laws to come into fruition in the first place."
Campaigners in the country have hailed the move which also saw the transitional government disband the former ruling party.
Bashir, who had been in power since 1989, has been in detention since he was overthrown in April in the wake of widespread nationwide demonstrations which were spearheaded by women.
Demonstrations started in Sudan last December over the cost of bread tripling, cashless ATMs and cutbacks to fuel subsidies, among other things.
©Independent