Seven Nigerian University have now featured in the Times Higher Education University Rankings. This follows 5 pillars in which the Universities where rigorously measured on; Teaching, Research, Citations, Industry Income and Internationalisation.
See the Nigerian universities that were featured in the ranking.
Best Universities in Nigeria in 2021
1. University of Ibadan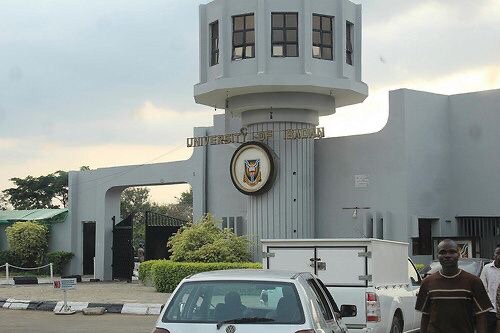 University of Ibadan emerged as the best University in Nigeria.
Founded in 1932, the University of Ibadan (UI) was the first university to be established in Nigeria. Originally an affiliated College of the University of London, it was granted full independent status in 1962.
What began life as a small institution with just three departments in Science, Medicine and the Arts, quickly expanded to become one of the country's most prestigious higher education institutions. Today UI comprises thirteen faculties, including Social Sciences, Agriculture and Forestry, Education, Veterinary Medicine, Technology, Law, Public Health and Dentistry.
Among the university's alumni are many notable individuals who have contributed significantly to the political, industrial, economic and cultural development of Nigeria, including the writer Wole Soyinka, awarded the Nobel Prize for Literature in 1986, and Chinua Achebe whose novel Things Fall Apart is the most widely read book in contemporary African literature.
2. University of Lagos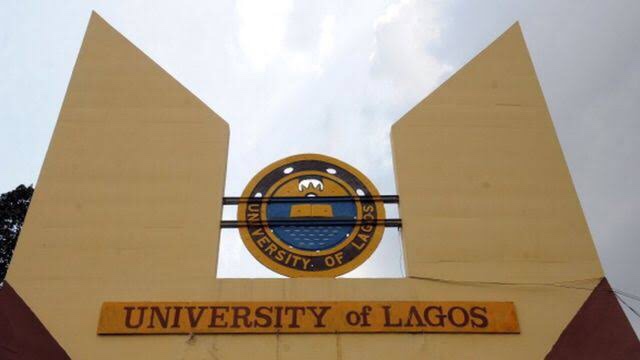 Unilag broke into the ranking for the first time in 2018, and today it is ranked as the second best University in Nigeria.
The university was Founded in 1962, the University of Lagos, Nigeria (UNILAG) has, for over 5 decades, provided qualitative and research-driven education to individuals from around the globe. It has three campuses in Lagos, the nation's commercial capital. These are: the Main Campus at Akoka (which is largely surrounded by the scenic view of the Lagos lagoon), the School of Radiography at Yaba, and its College of Medicine, at Idi-Araba, Surulere.
The University drives creativity through training and capacity building. It has 10 research centres, some of which are Centres of Excellence and over a hundred research groups that form the unique entities for research. Some of the research centres are: Centres for Drug Research & Herbal Medicine, African Regional Integration & Borderland Studies, Entrepreneurship & Skills Development, Autism & Neuro Development Disorders, Human & Zoonotic Virology, and Economic Policy Analysis & Research. Others are two ARUA Centres i.e. Biodiversity Conservation and Human Resources Development.
3. Covenant University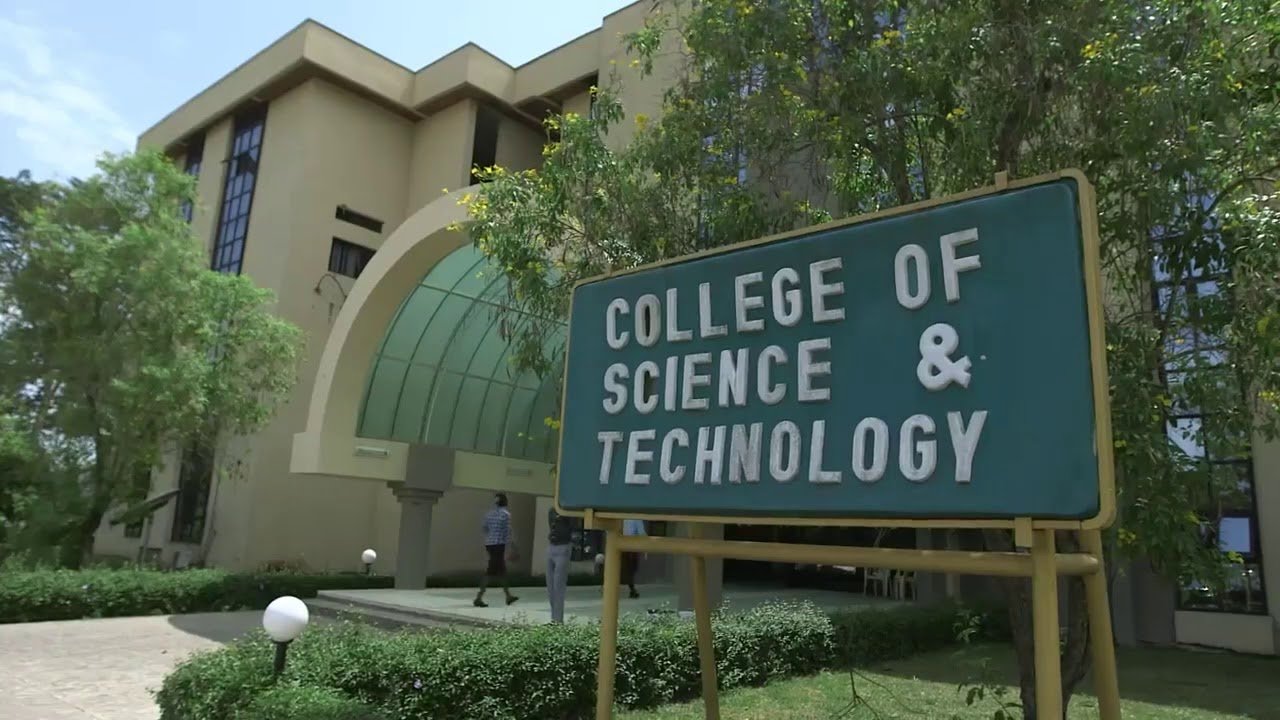 Covenant which first emerged no 1 in Nigeria in 2018 and joint no 4 in Africa, has been relegated and now ranks as the third best University in Nigeria but it still remains the best private university in Nigeria and one of the best in Africa.
The University is one of the leading universities in Nigeria found on Christian Mission Ethos. Born and driven by a vision to raise a new generation of leaders and to reinstate the dignity of the black race, the University is committed to remain at the cutting-edge of learning that is based on enlightening the Total Man.
The university has four colleges, mostly dedicated towards vocational studies: The College of Business and Social Sciences; College of Leadership and Development Studies; College of Engineering, and the College of Science and Technology.
Covenant University has had a rapid rise in reputation in the decade and a half it has been operating. The Nigerian Universities Commission named it the best private university in Nigeria in its 2018 rankings and the 6th best university overall.
4. University of Ilorin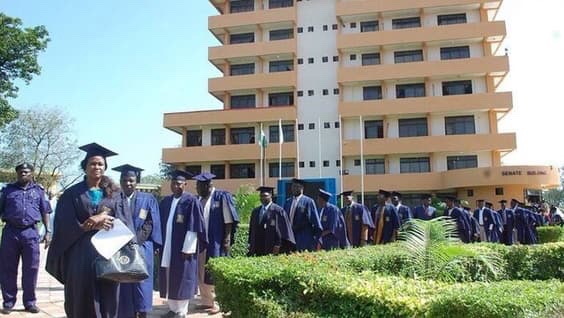 The University of Ilorin (Unilorin) which is the fourth best University in Nigeria was founded in 1975 and is based in Ilorin, the state capital of Kwara State in Western Nigeria.
Originally a small university offering just a few subjects, Unilorin now has over 48,000 undergraduate and over 5,000 postgraduate students studying 90 academic programmes across 15 different faculties.
Subjects on offer include: agriculture, clinical sciences, medical sciences, law, education, engineering and technology, physical sciences, arts, pharmaceutical science, social sciences, veterinary medicine and management sciences.
Notable alumni include actor Femi Adebayo, former Kwara State Governor Abdulfatah Ahmed and Nigerian women's rights activist Josephine Obiajulu Odumakin.
5. University of Nigeria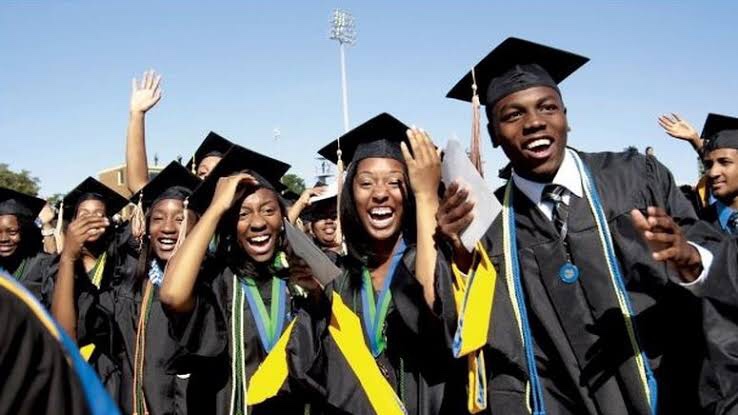 The University of Nigeria Nsukka is a federal university in Enugu State, Nigeria. Known as UNN, it was founded by Nnamdi Azikiwe (the first President of Nigeria) in 1955 and formally opened in 1960.
UNN operates 102 academic departments across 15 faculties and offers 82 undergraduate programmes and 211 postgraduate programmes for a student population over 36,000. It does so across four campuses: Nsukka; Enugu campus (UNEC); University of Nigeria Teaching Hospital (UNTH), in Ituku-Ozalla and the University of Nigeria Aba campus (UNAC). There is also a UNN Business School.
University of Nigeria is currently ranked the fifth best University in Nigeria.
6. Obafemi Awolowo University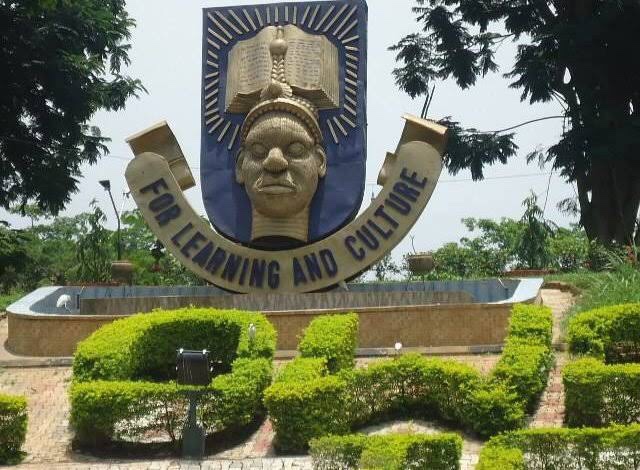 Obafemi Awolowo University is a federal government owned and operated Nigerian university. It was established in 1962 as the University of Ife. In 1987 it was renamed Obafemi Awolowo University in honour of Chief Obafemi Awolowo, one of the university's founding fathers and eminent lawyer, nationalist, and politician.
The university is organised into 13 faculties, which offer a range of undergraduate courses. There is also the postgraduate college and the College of Health Sciences. The university has a number of institutes including the Institute of Cultural Studies, Institute of Agricultural Research and Training, and Institute of Public Health.
Committed to the highest level of scientific research, the university has established several research centres, which are fully equipped with the latest technology. These include the Atmospheric Research and Information Analysis Lab and the Drug Research and Production Unit. The university also has its own teaching hospitals, which are used to carry out medical research by students and staff.
Obafemi Awolowo University is currently ranked the sixth best University in Nigeria.
7. Lagos State University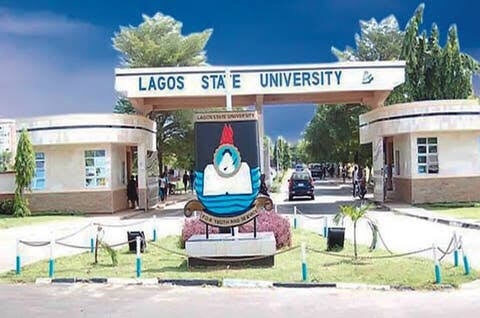 Established in 1983, Lagos State University is a public university in Nigeria, operating three major campuses, namely: Ojo, Ukeja and Epa.
As the only state university in Lagos State, the non-residential university has over 35,000 students enrolled full time in courses at diploma, undergraduate and postgraduate levels.
The Ojo campus is the main campus and the location of the central administration. It houses the faculties of arts, education, law, management sciences, science and social sciences, school of transport, school of communication, centre for environment studies and sustainable development, centre for general Nigerian studies, centre for planning studies, information and communication technology centre, online and distance learning and research institute and centre for entrepreneurial studies.
The Lagos State University Epe campus, a fully residential campus on a former military barrack, is even larger than the main campus. It is home to the faculty of engineering, the school of agriculture and the institute for organic agriculture and green economy.
Notable alumni include former deputy governor of Lagos State Oluranti Adebule, singer and songwriter Brymo, actress Chioma Chukwuka and Tajudeen Obasa, member of the National Assembly.
Lagos State University is currently ranked the seventh best University in Nigeria.
World RankUniversity
| | |
| --- | --- |
| 401 – 500 | University of Ibadan |
| 501 – 600 | University of Lagos |
| 601 – 800 | Covenant University |
| 1201+ | University of Ilorin |
| 1201+ | University of Nigeria Nsukka |
| 1201+ | Obafemi Awolowo University |
| Reporter | Lagos State University |
Times Higher Education World University Rankings
The Times Higher Education World University Rankings 2022 includes almost 1,500 universities across 92 countries, standing as the largest and most diverse university rankings ever to date.
The Ranking is based on 13 carefully calibrated performance indicators that measure an institution's performance across teaching, research, knowledge transfer and international outlook.
Top 20 Nigerian Universities with the Most Employable Graduates
Stutern, a skills development and job placement platform that connects university graduates with long-term employment ranked the top 20 Nigerian Universities with the most Employable Graduates.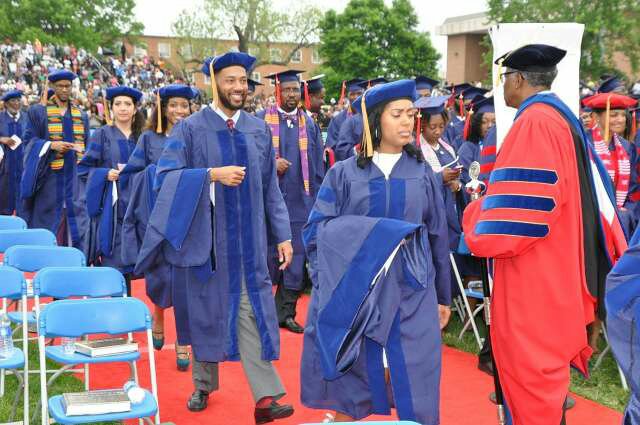 In its 2018 reports, Stutern shows that the following Nigerian Tertiary Institutions are the top 20 Universities in the country in relation to the employability of their graduates.
1. Covenant University
This faith-based institution retains its first position in graduate employability rating. The institution has 83.70% employability rate in the Stutern report. In 2017, Covenant University tops the list with 90% employability rate. This is coming few days after the University was ranked the best institution in Nigeria and fifth in Africa.
2. The University of Nigeria, Nsukka
There is a remarkable improvement in the rating this University as the institution jumps from 16th position in 2017 with 56.25%, to 2nd in 2018 with 68.18%. UNN is one of the three Nigerian Universities recently ranked among top Universities in the world.
3. University of Ibadan
The Premier University in the country moves from a 13th position in 2017 report with 62.50 % rate to 3rd in 2018 with 61.76%. However, UI is currently the second best University in Nigeria, sixth in Africa and 677th in the world.
4. Federal University of Technology, Minna
The Federal University of Technology, Minna is one of the foremost tech-based institutions in Nigeria. The institution is placed fourth in the Stutern's ranking with 60.61% employability rate.
5. University of Ilorin
Popularly known as UNILORIN and prides itself as an institution that is better than others by far, the University of Ilorin retains its 5th position in graduate employability ranking with 60.22%.
6. Bowen University
Bowen University is the second private institution on the list. The school has 60.00%.
7. Obafemi Awolowo University
OAU dropped from 3rd in 2017 to 7th in 2018 with 59.30% employability rate.
8. University of Benin
From the 14th position in 2017 report, the University of Benin moves up to 8th position in graduate employability rating with 58.51%.
9. Lagos State University
Lagos State University, LASU is believed to be the second best state university in Nigeria as shown in the recent webometrics university ranking. There is also an improvement in the schools' graduate employability as it moves from 15th position in 2017 report to 9th in 2018 with 58.49%.
10. University of Lagos
Popularly knowns as UNILAG and prides itself as the number one first choice university, UNILAG retains its 10th position in the 2017 report with 58.13%.
11. Federal University of Technology, Owerri
FUTO is the second tech-based institution on the list, and it also retains the 11th position it occupied in the 2017 report with 56.82%.
12. Babcock University
The faith-based institution established 1959 as Adventist College of West Africa dropped from 9th position to 12th. The institution has an employability rate of 52.70%.
13. Federal University of Technology, Akure,
This institution is one of the popular Universities of technology in Nigeria. Its graduates' employability rating is 51.72%.
14. Adekunle Ajasin University, Akungba
AAUA is the second state university on the list. The institution was established by the Government of Ondo State in December 1999. Its employability rate 51.22%.
15. Olabisi Onabanjo University, Ago Iwoye
Also known as Ogun State University, OOU dropped in its graduate employability ranking from 8th position in 2017 report to 15th in 2018 with 50.00%.
16. Nnamdi Azikiwe University, Awka
UNIZIK occupied the 19th position in 2017 Stutern report, in 2018 the institution move up to 16th with 50.00%.
17. University of Agriculture, Abeokuta
Popularly known as FUNAAB, the institution dropped from its second position in 2017 report to 17th in 2018 with 48.08%.
18. Ekiti State University
In the 2017 report, Ekiti State University was the first state University on the list occupying the 6th position. In 2018, the university dropped to 18th with 39.34% employability rate.
19. University of Port-Harcourt
UNIPORT had 65.00% employability rate in 2017 and was rated 12th on the list. In the 2018 report, The institution is 19th with 37.93% employability rate.
20. Ahmadu Bello University
Popularly known as ABU, Ahmadu Bello University is a first generation institution in Zaria, Kaduna state. The University retains its last position in 2017 with 37.50% employability rate.