Most countries in Africa are still vulnerable following a series of terror attacks that seem unending, resulting in the destruction of property and hurting economic growth.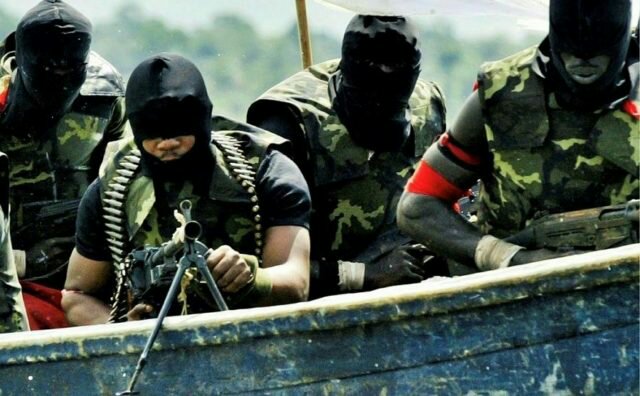 Terrorism, according to the Global Terrorism Index (GTI), is "the threatened or actual use of illegal force and violence by a non-state actor to attain a political, economic, religious, or social goal through fear, coercion, or intimidation."
The GTI, released by the Institute for Economics and Peace (IEP), is a comprehensive study analysing the impact of terrorism for 163 countries. The report provides a comprehensive summary of the key global trends and patterns in terrorism over the last 20 years, covering the period from the beginning of 1998 to the end of 2017.
In this year's GTI, conflict remains the primary driver of terrorism in most countries throughout the world, with some African countries recording the largest increases in the number of deaths from terrorism in 2017.
In total, there were 18,814 deaths from terrorism in 2017, a decrease of 27 per cent from 2016. Globally, Afghanistan posted the highest deaths from terrorism in 2017, surpassing Iraq. The Middle East felt the most impact of terrorism, followed by North Africa and Sub-Saharan Africa.
Top 10 African Countries Most Affected by Terrorism, 2018
1. Nigeria
Ranked most Terrorised country in Africa, the report said: "In Nigeria in 2018, there has been a dramatic increase in violence involving Fulani extremists even as deaths committed by Boko Haram are falling.
"In 2018 alone, deaths committed by nomadic Fulani herders are estimated to be six times greater than the number committed by Boko Haram.
"In 2017, 327 terrorism deaths across Nigeria and Mali were reportedly committed by Fulani extremists, along with 2,501 additional deaths in the three years prior with the vast majority of these deaths being civilians.
"While deaths (killings) committed by Fulani extremists decreased following the peak of 1,169 deaths in 2014, violence from the group in 2018 is expected to surpass that peak. Nearly 1,700 violent deaths have been attributed to the Fulani Ethnic Militia from January to September 2018. An estimated 89 per cent of those killed were civilians."
According to the report, two, out of 20 most fatal terrorist attacks, occurred in Nigeria. One was on March 20, 2017, when assailants identified as "Fulani extremists" opened fire at a market in Zaki Ibiam, Benue State killing 73 people. The other was on July 25, 2017, when Boko Haram terrorists opened fire on a Frontier Exploration Services team convoy at Jibi, killing 60 people.
2. Somalia
The country plagued with political instability recorded the largest increase in terrorism globally in 2017, as deaths from terrorism rose by nearly 93 per cent, increasing from 762 in 2016 to 1,470 in 2017. The number of terrorist incidents also rose from 248 to 369, a 49 per cent increase.
Islamist militant group, Al-Shabaab dominates terrorist activity in Somalia, and was responsible for 92 per cent of all terror-related deaths in 2017, said the report. The group was behind the world's deadliest terror attack in 2017, a truck bombing attack in Mogadishu that resulted in 588 deaths and more than 300 recorded injuries.
3. Egypt
Ranking the third most terrorized African country, Egypt experienced the second largest terrorist attack of 2017, when the Sinai Province of the Islamic State, the deadliest group in the country attacked the al-Rawda mosque, killing 311 people and injuring 122.
The attack was the deadliest in Egyptian history, said the report. Also known as Wilayat Sinai, the Sinai Province of the Islamic State has targeted Egyptian security forces and soldiers as well as mosques and churches of Egypt's Coptic Christian minority. In effect, in 2017, Egypt had 169 terror incidents compared to 539 in 2015, bringing to light the increased rate of terror attacks in the country.
4. DR Congo
Over the past five years, more than a thousand people have been killed and over 700 other injured in terror attacks mostly perpetuated by terrorist groups such as Mayi Mayi and Nyatura Militia.
The most attack targets include private citizens, the military, government, NGOs and the media, with the worst affected areas being South and North Kivu, and in the Kasai regions.
Media reports of severe abuses against civilians by these armed groups with several human rights violations committed by Congolese security forces as they respond to the activities of these militias.
Much of the recent violence in Africa's biggest copper-producing nation is linked to the country's worsening political crisis as it moves towards its first democratic transition since independence, human rights watchers say.
5. Libya
Since the ousting of former leader Muammar Gaddafi in 2011, Libya has been divided between rival governments in the east and west, each backed by a range of armed groups.
The United Nations has been making efforts to bring stability by helping the opposing governments lay a foundation for a new constitution and elections. In May this year, suicide bombers linked to Islamic State killed at least 14 people in an attack on the headquarters of Libya's elections commission.
The attack in the capital Tripoli was described as the worst in years and it highlighted the challenges of security forces who are making efforts to kick out militants who had seized bases in Libya in the midst of the chaos that greeted the toppling of Gaddafi.
6. South Sudan
Ranked the fifth most Terrorised Country in Africa, the risk of terrorist attacks in South Sudan over the past years can be classified as very high. Compared to other countries, Over the past 5 years a total number of 171 terrorist incidents has been recorded, in which 1669 people have been killed and 1139 injured.
7. Central African Republic
The second and third deadliest terror attacks in Africa both occurred in the Central African Republic, following two armed assault attacks in May 2017 that killed 133 and 108 people each. The former attack was carried out by the splinter-Seleka Fulani faction UPC, while the latter was carried out by Anti-Balaka Christian extremists.
8. Cameroon
Cameroon just like Nigeria is also plagued by Boko Haram. Boko Haram or Jama'at Ahl as-Sunnah lid-Da'wah wa'l-Jihad (JASDJ) is Islamist terrorist group currently operating in Nigeria, Cameroon, Chad and Niger. They are responsible for many terror attacks in Cameroon.
9. Sudan
Terrorism in Sudan has occurred in Sudan since the recent war. The Sudanese government, however, persists in fighting against terrorism in the country.
Sudan has made progress in shutting down terrorism inside its borders. Sudan's terrorist connection is not new and the country has been on the United States list of state sponsors of terrorism since August 1993. Sudan has been under diplomatic sanctions by the United Nations since 1996.
10. Kenya
Kenya has been the scene of various attacks attributed to terrorist elements. In 1980, the Jewish-owned Norfolk hotel was attacked by the PLO. In 1998, the US embassy in Nairobi was bombed, as was the Israeli-owned Paradise hotel in 2002. And most recently In 2013, the militant group Al-Shabaab killed 67 people at Nairobi 's Westgate Shopping Mall. There have been numerous other lesser attacks.