Tunisia's President Beni Caid Essebsi has died at the Tunis military hospital, the office of the presidency announced on Thursday.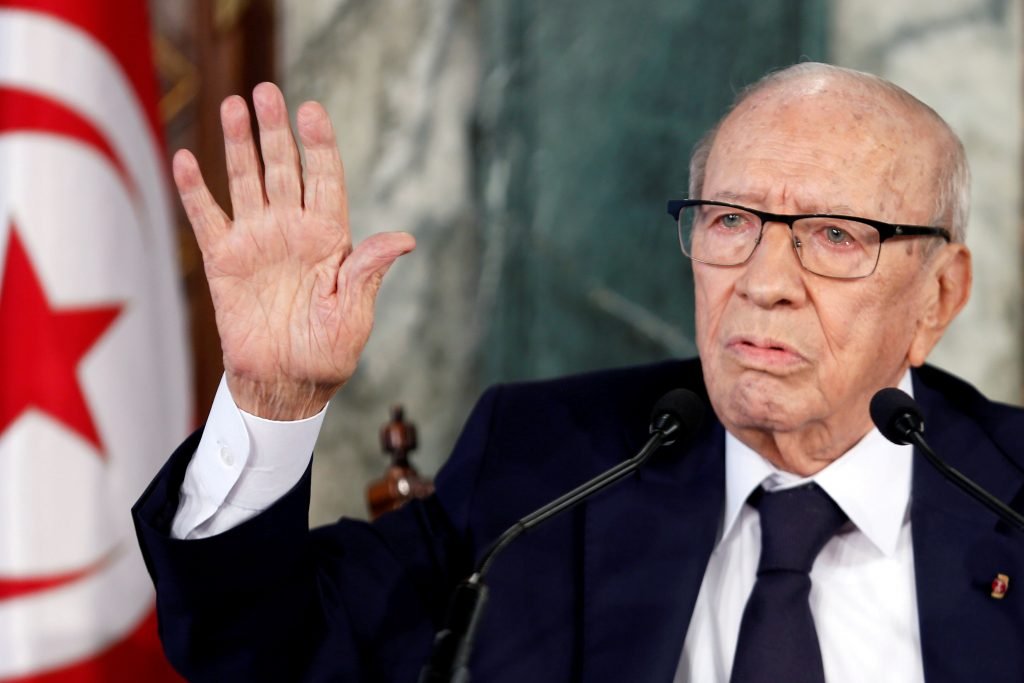 The 92-year-old was hospitalized with a severe illness in late June, but returned to intensive care on Thursday, his son said.
The veteran politician, the oldest head of state after Britain's Queen Elizabeth II, came to power in 2014, three years after the Arab Spring uprising toppled longtime despot Zine El Abidine Ben Ali and sparked revolts in several Arab nations.
He was due to step down in November.
Hospitalization
He was admitted to hospital last month after suffering what officials said was a severe health crisis.
They gave no further details at the time. But Prime Minister Youssef Chahed, who visited him in hospital, urged people to stop spreading "fake news" about his condition.
What next?
According to the country's constitution, Mr Chahed can take over as president for no more than 60 days or until a replacement is elected.
Earlier this year, Mr Essebsi announced that he would not stand in elections expected in November.
He told a meeting of his ruling Nidaa Tounes party that someone younger should take charge. He said it was time to "open the door to the youth".
Mr Essebsi was a former lawyer who studied and trained in the French capital Paris. During his long political career he also served as interior minister and Speaker of parliament.