Burna boy's album "African Giant" is the 14th best Album of 2019 according to Billboard.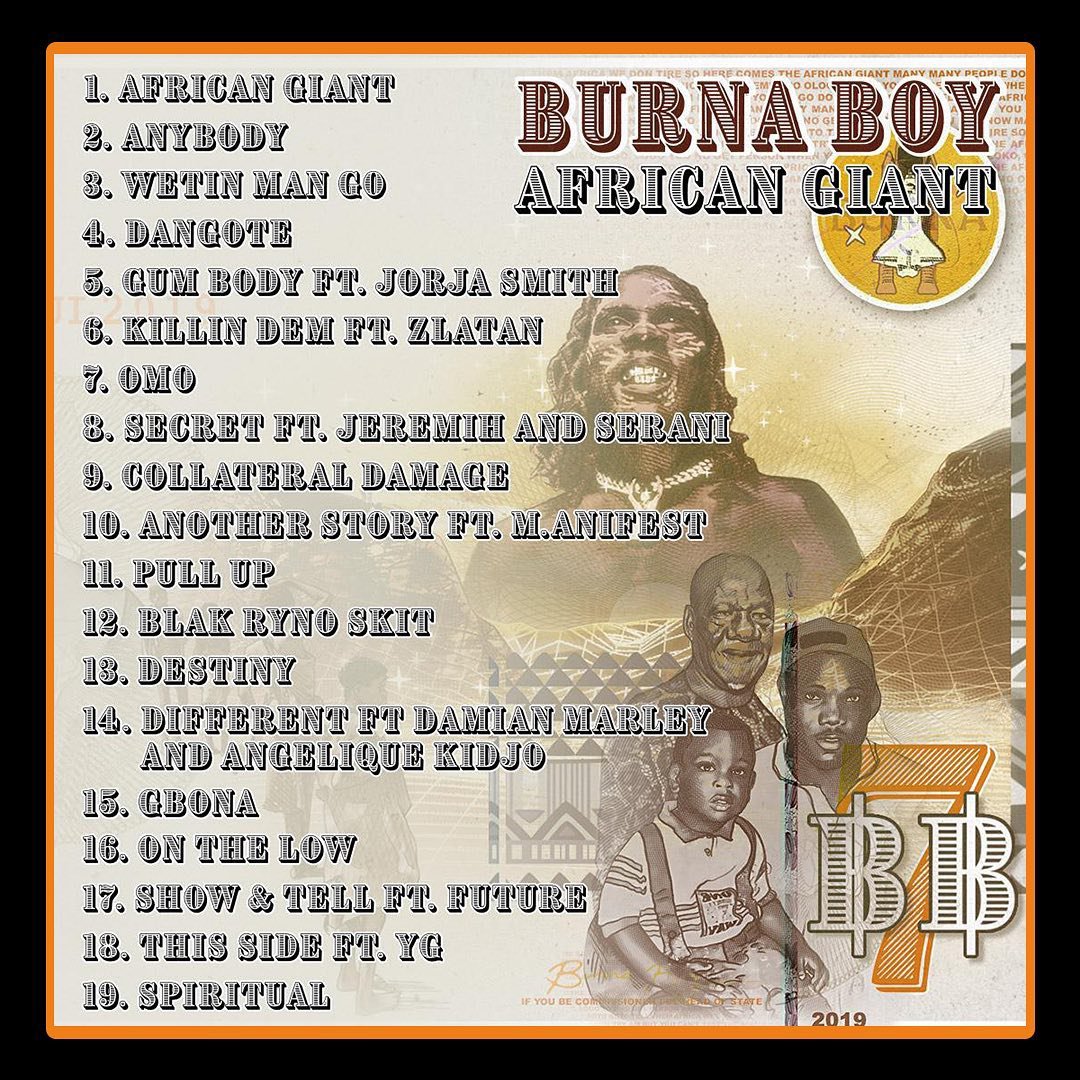 Five months after its release, Burna Boy's fourth studio album "African Giant" has made Billboard list of 50 Best Album of 2019. The album clasped the 14th position surpassing albums such as Khalids, "Free Spirit", Bad Bunny's, "X 100pre", Carly Rae Jepsen's, "Dedicated" and Jonas Brothers's, "Happiness Begins".
Here's what Billboard had to say about Burna boy
---
"Burna Boy has been delivering Afro-fusion hits since the start of the decade, but the Nigerian artist truly stepped into his power with fourth album, African Giant. He previously showed his admiration for Afrobeat pioneer and activist Fela Kuti, and his new LP elevates Kuti's teachings, resulting in a musical reawakening that traveled beyond the African continent and touched new territories overseas. By refusing to dilute his raw sound to please a mainstream audience, Burna Boy tackles all the issues his nation faces — oppression, poverty and corruption to raise awareness. Despite the grim underbelly, the album's hip-shaking grooves ("On The Low"), doses of flirtation ("Secret") and commanding vocals ("Anybody") give a sense of hope."
---
"Music started from Africa," the artist told Billboard in July. "It's all going to come back to its roots eventually. When you hear our music, it resonates in the soul." – Burna Boy
It has been a standout year for Burna Boy, who has won a string of awards, a grammy nomination and sold out venues across the globe.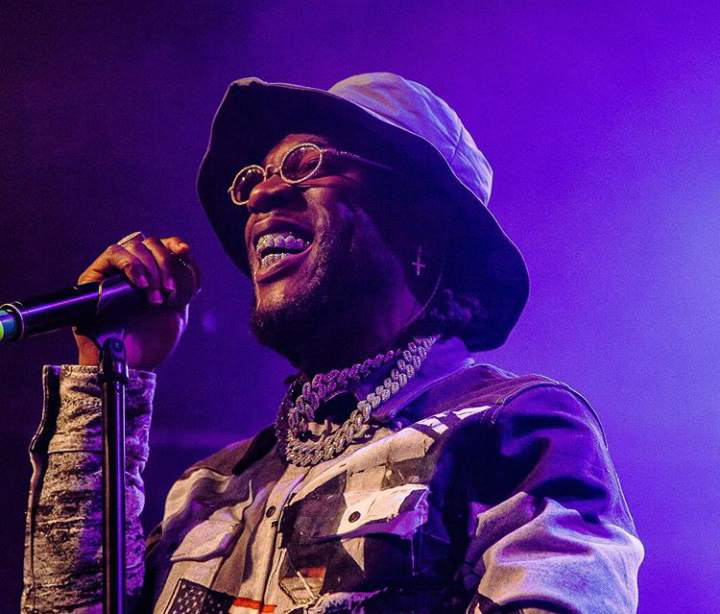 In November, he won the Best African Act at the MTV EMA Awards. And in April, the star performed some of his hit songs like 'Ye' and 'Killin Dem' at Coachella alongside big names like, Kid Cudi and Billie Eilish.
He also won the Best International Act at the BET awards in June this year.
With collaborations with award-winning artists like Angelique Kidjo, Damian Marley and Lily Allen, he has risen in prominence as the Afrobeats sound has also gained global recognition.