United States Oprah Winfrey has been named the world's most powerful black woman for 2019 in a wide-ranging list intended to celebrate the 100 most influential females of this year.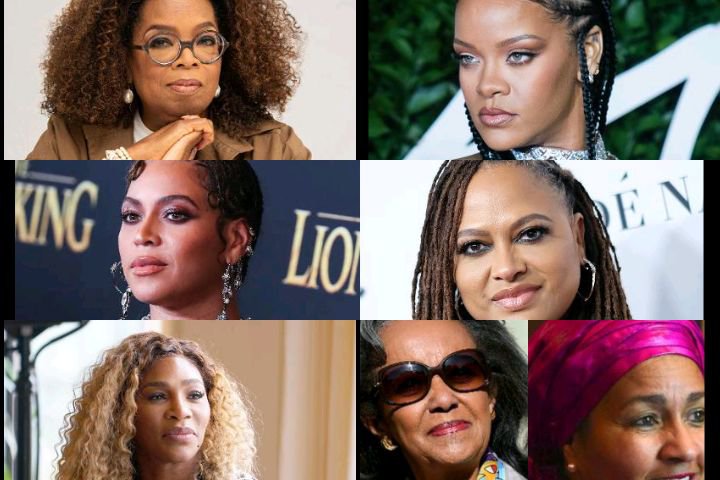 Forbes' 2019 edition of its World's Most Powerful Women, released Thursday, marked a return for the Oprah Winfrey, who also was ranked the most powerful black woman in 2018.Oprah was joined in the top spots by Rihanna and Beyoncé (2 and 3 respectively).
This year's top 100 females list featured women from six categories — business (31), technology (17), finance (12), media & entertainment (14), politics & policy (22) and philanthropy (4). Together, they control or influence more than $2.3 trillion in revenue and oversee nearly 6.5 million employees.
To determine the women's rank within each category, as well as overall, Forbes applied four metrics: money, media, impact and spheres of influence. The publisher defined power as hard power (currencies and constitutions), dynamic power (audiences, communities and creative influence) and soft power (what leaders do with their influence).
Forbes' executive vice president and president of ForbesWomen, Moira Forbes, said the list highlights the impressive strides women have made to upend traditional gender stereotypes over the past decade.
"This year's list of World's Most Powerful Women is a collection of innovators and instigators who are leading on the world stage to redefine traditional power structures and forge lasting impact in every industry and sphere of influence," she said.
"As we come to the close of the current decade, our 2019 listees remind us of the huge strides that have been made by women, and the great opportunity they have to define the decade ahead," Forbes added.
Below are the black women that made the cut in Forbes List of most powerful women in the world 2019.
1. Oprah Winfrey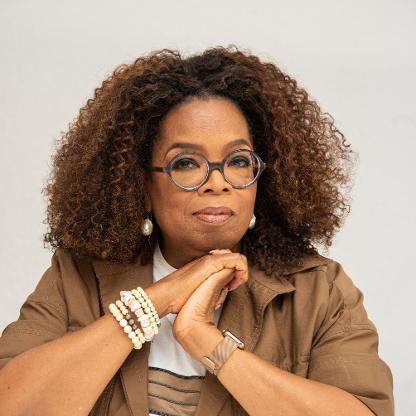 World Rank: 20
Country: United States
The most powerful black woman in the world for 2019 is Oprah Winfrey. Oprah has transitioned her hit talk show, which ran for 25 years, into a media and business empire.
Winfrey parlayed her role as a news anchor into a 25-year talk show gig. Reinvested, the profits from her show add up to an estimated $2 billion.
In 2011, Winfrey launched cable channel OWN. Her 25.5% of the network is worth about $75 million.
The 'Oprah effect' has spread to Weight Watchers: she bought a 10% stake in 2015 (since lowered to 8%) and acts as a brand ambassador.In June 2018, she signed a deal with Apple's streaming service to create original content that will include a book club, documentaries and TV series.
---
2. Rihanna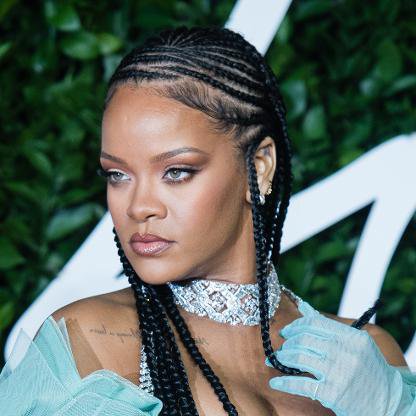 World Rank: 61
Country: Barbados
Pop star Rihanna has made a fortune from Fenty Beauty, the makeup brand she co-owns with luxury goods group LVMH.
Fenty, which was founded in September 2017, generated an estimated $570 million in revenue last year.
In May 2019 she and LVMH announced a new fashion house called Fenty, which will be based in Paris.
She also owns Savage X Fenty lingerie line with Los Angeles-based online fashion firm TechStyle Fashion Group.
---
3. Beyoncé Knowles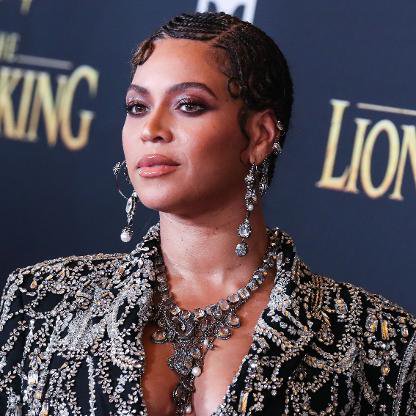 World Rank: 66
Country: United States
Beyoncé is among the top five highest earning African American Musicians in 2019. Her On The Run II stadium tour with husband Jay-Z grossed roughly $5 million per night, pulling in a total of more than $250 million.
In April 2019, the pop star released 'Homecoming,' a live album and Netflix special about her groundbreaking 2018 performance at Coachella.
Also in April, Beyonce announced a new partnership with Adidas to relaunch her activewear line Ivy Park.
Her husband Jay-Z is now a billionaire thanks to a variety of investments in music, art and liquor.
---
4. Ava DuVernay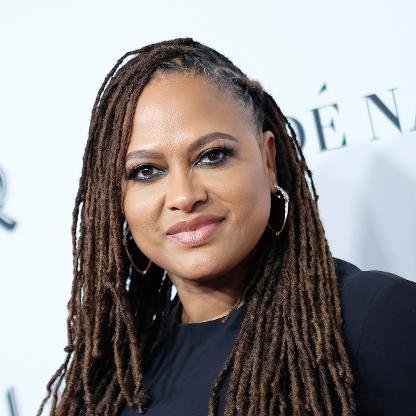 World Rank: 79
Country: United States
Filmmaker, producer and director DuVernay is the first black woman to be nominated by the Academy as a director in a feature category.
She was the first woman to direct a $100-million-grossing film, the 2018 Disney fantasy adaptation of A Wrinkle in Time.
Her Emmy-winning series When They See Us, which premiered in May 2019, became the most-watched series on Netflix.
In addition to her distribution company, ARRAY, she opened the LA-based Amanda Theater in October 2019.
In November 2018, DuVernay signed a $100 million deal with Warner Brother
---
5. Serena Williams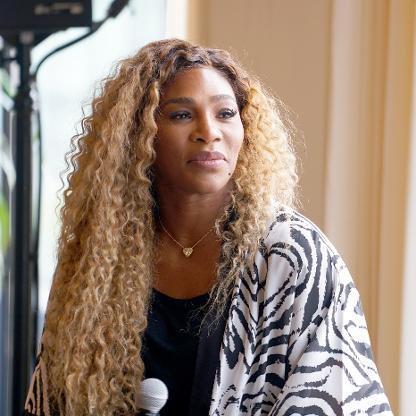 World Rank: 81
Country: United States
Serena Williams Revealed is Highest Paid Female Athlete' 4th Year In A Row
The 23-time Grand Slam winner is known not only for her prowess on the courts but for her business acumen as well.
She has invested in 34 startups over the past five years through Serena Ventures in a portfolio worth at least $10 million.
Serena Ventures is focused on companies founded by women and minorities, which is where 60% of the investments have gone so far.
She launched a self-funded, direct-to-consumer clothing line, S by Serena, in 2018. She also owns stakes in the Miami Dolphins and UFC.
She has more than a dozen corporate partners, and her $89 million in career prize money is twice as much as any other female athlete.
---
6. Sahle-Work Zewde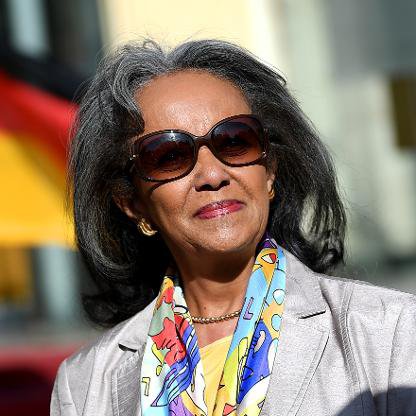 World Rank: 93
Country: Ethiopia
The highest-ranked African in the list of most powerful black women in the world is Sahle-Work Zewde (No. 93 in the world) who was appointed president Ethiopia's first woman president and the only serving female head of state in Africa In October 2018.
She's a seasoned diplomat and veteran of the United Nations, Zewde was appointed with a unanimous vote by parliament.
In her first address to parliament, Zewde promised to be a voice for women and stressed the importance of unity.
The appointment joins a series of unprecedented shifts as part of Prime Minister Abiy Ahmed's reforms focused on easing government control.
Traditionally a ceremonial role, Zewde's appointment is a tremendously symbolic move for the conservative country, opening the door for gender parity.
---
7. Amina Mohammed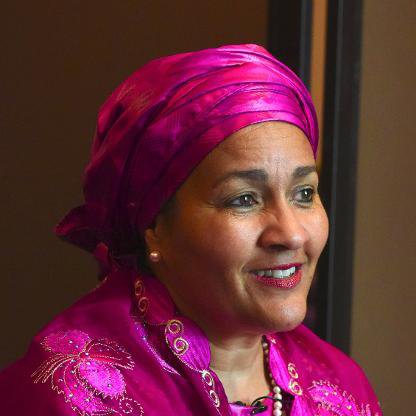 World Rank: 98
Country: Nigeria
The second highest-ranked African is Amina Mohammed. she is the Deputy Secretary-General of the United Nations.
She was previously a special adviser to Secretary-General Ban Ki-moon and was instrumental in setting the 2030 Agenda for Sustainable Development.
British-Nigerian by birth, Mohammed served as Nigeria's environmental minister in 2016, guiding the country's efforts on fighting climate change.
She worked in three successive administrations in Nigeria, coordinating programs worth $1 billion annually for development goal-related interventions.