Kenyan Taxi drivers forcefully washed their colleague in public, after he failed to bathe for several days before starting off his hustle.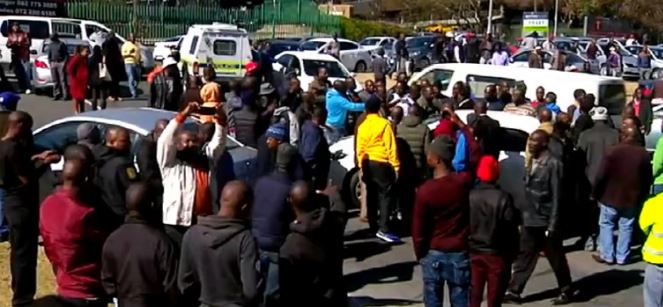 The scene which was captured in a video currently trending online, occurred in Kapenguria town, Kenya. The taxi drivers who was washed their colleague, stripped him naked and 'poured gallons of water' on him in public.
Eyewitnesses alleged that the taxi drivers claimed they subject their colleagues to such act, when they receive complaints about or suspect they've not been having their baths.
This is coming after it was reported that six men and a woman were forced to take bath at Kona Mbaya trading centre, Likuyani subcounty. Residents said the seven had not bathed for several months, prompting Operation Keep Kona Mbaya Clean.
Here is the viral video below;