Standing proud at 948 meters (3,110 feet), South Africa's Tugela Falls is the tallest waterfall in Africa and the world in general with an uninterrupted leap of 1,350 feet (411 metres) and a total drop of 3,110 feet (948metres).
The Tallest Waterfall in the World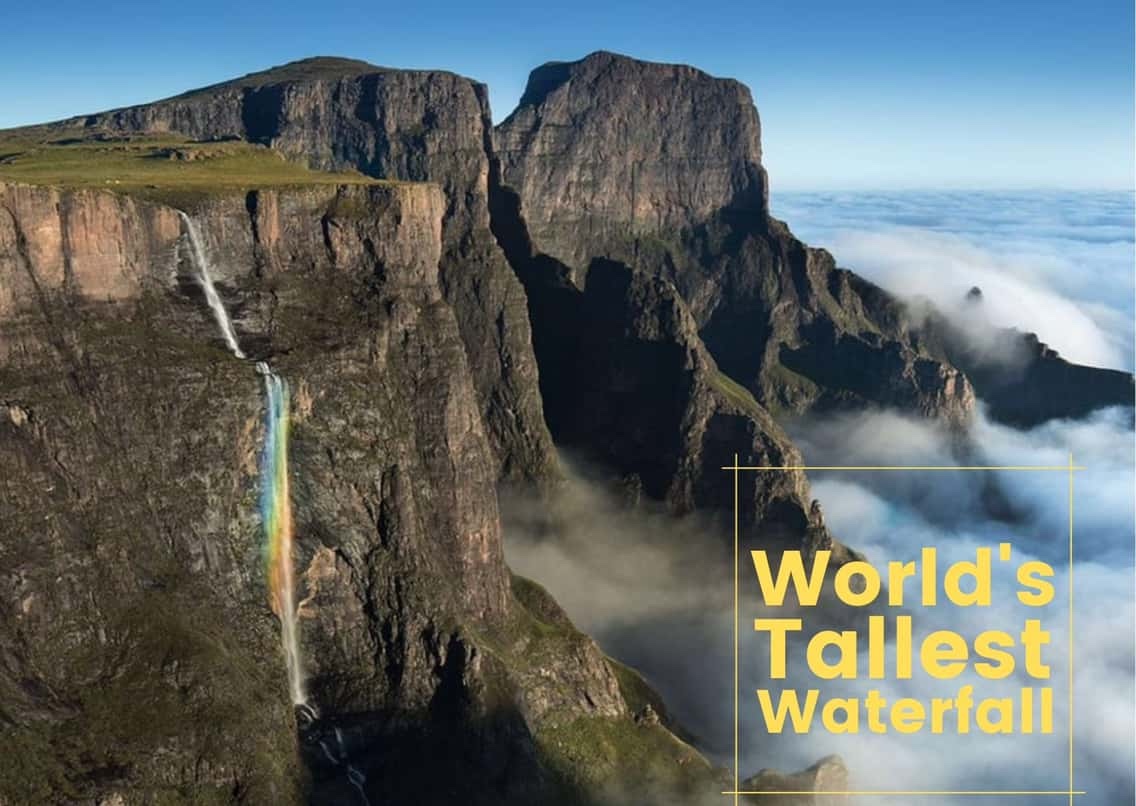 The lofty but low volume waterfall which tumbles down the immense cliffs of a section of South Africa's Drakensberg Mountains known as the Amphitheater is one of South Africa's top tourist attractions, and one of the most Instagrammed waterfalls of the world.
The world's tallest waterfall derived its name "Tugela" from the isiZulu word "Thukela" meaning rare, sudden, or surprising.
Tugela Falls is known to dry up to a small trickle or even disappear altogether during hot or dry seasons but it always comes back to life during rainy/monsoon seasons. At the right time of year, the falls are easily visible from the main road into the park, especially after a heavy rain.
https://youtu.be/ZmDKlwy2r6Q
According to drakensberg tourism, there are two trails to Tugela Falls. The most spectacular of which is to the top of Mont-Aux-Sources, which starts at "The Sentinel" car park. Apparently climbing to the top of the Amphitheatre which is widely regarded as one of the most impressive cliff faces on earth is relatively easy from there, however it does take about 4.5 to 8 hours round-trip depending on fitness level. Access to the summit is via two chain ladders. This is the only day hiking trail which leads to the top of the Drakensberg escarpment.
The second trail to the foot of the Tugela Falls starts at Royal Natal National Park, which is seven kilometers gradient up the Tugela Gorge and winds through indigenous forest. The final part of the hike to Tugela Falls is a boulder hop with a little chain ladder that leads over the final stretch for an outstanding view of the falls tumbling down the amphitheater in a series of five distinct free-leaping falls.
The Tugela Falls drops more than 3 000 feet, showing an outstanding view from top to the bottom. It is certainly a site worth visiting.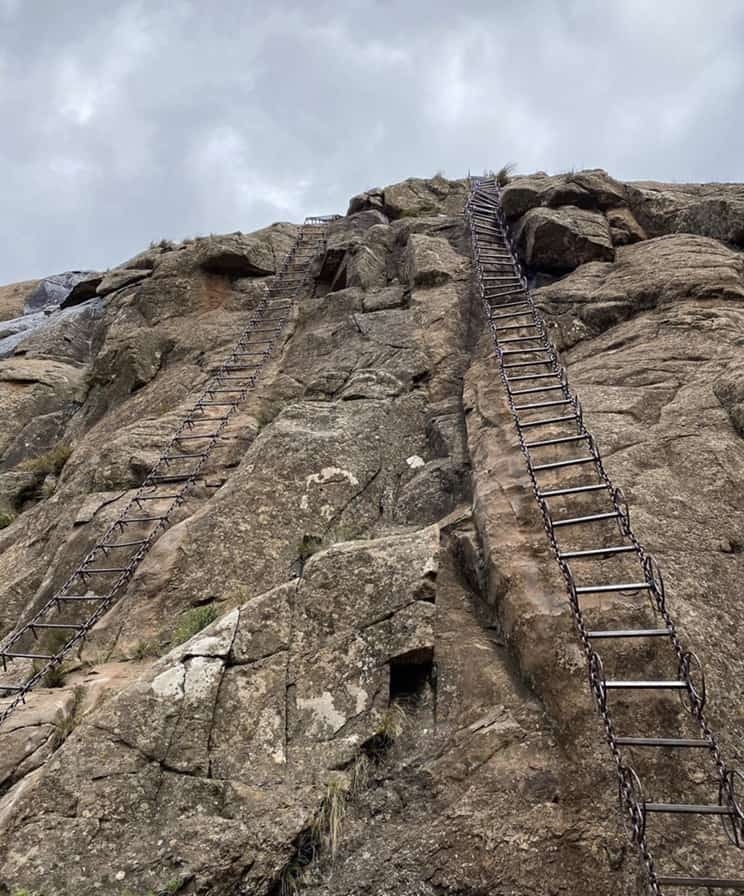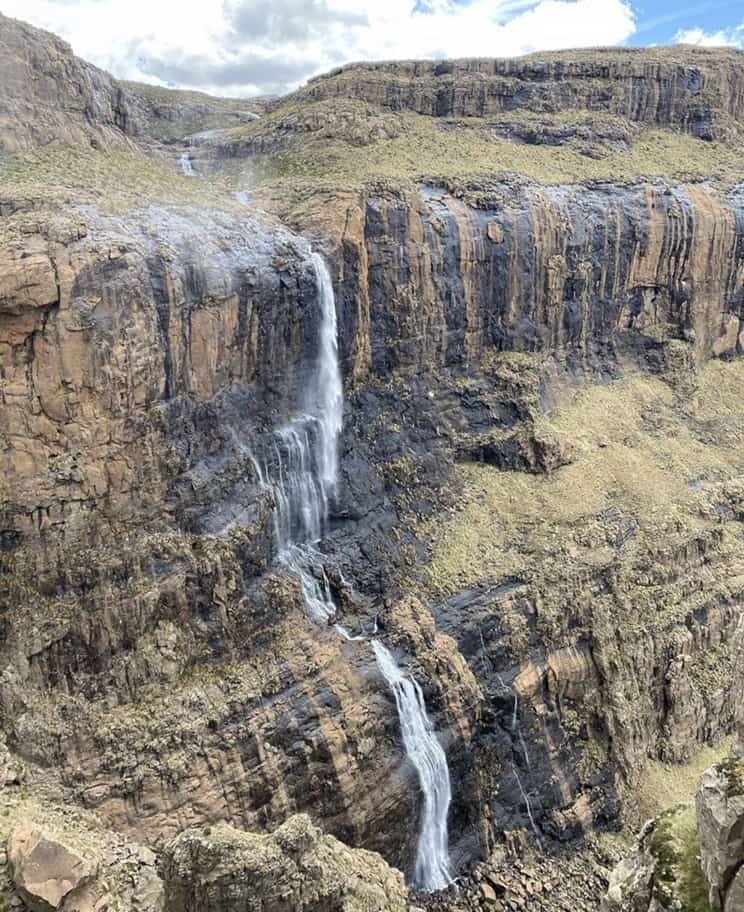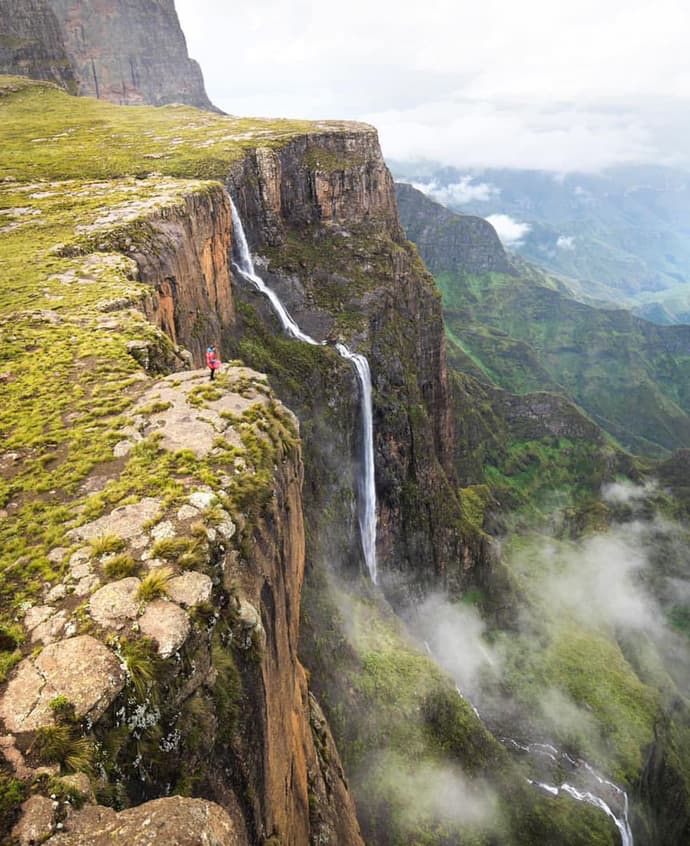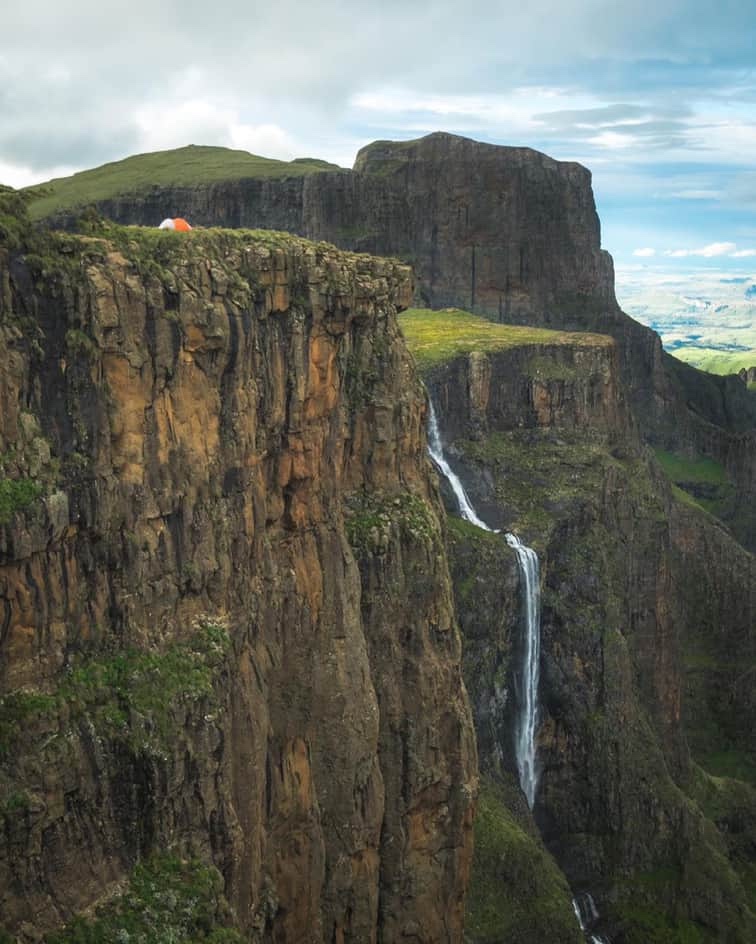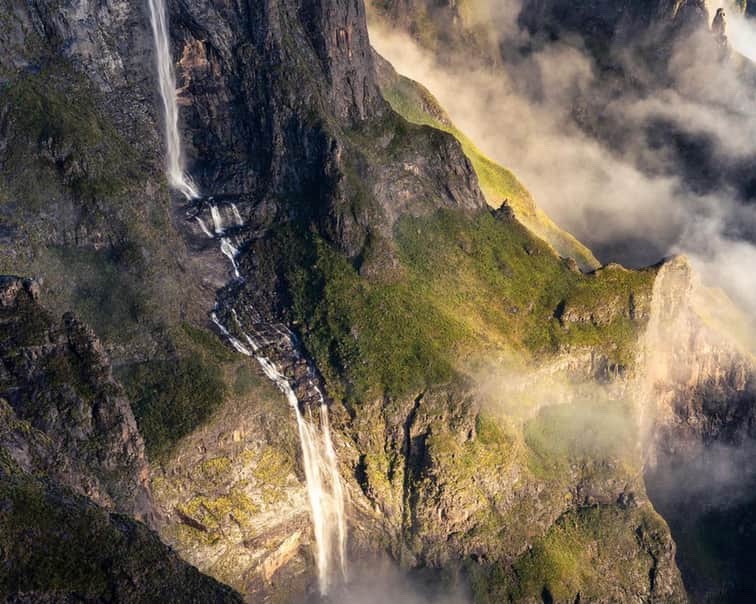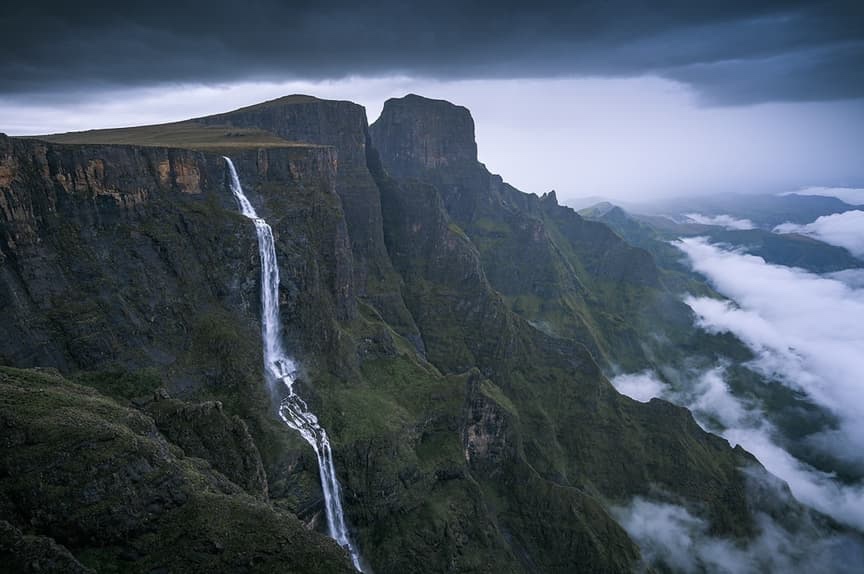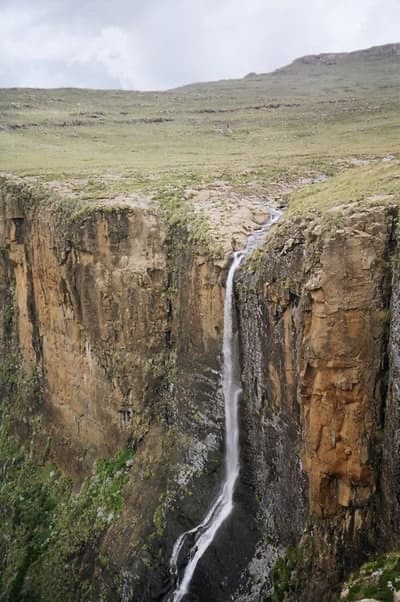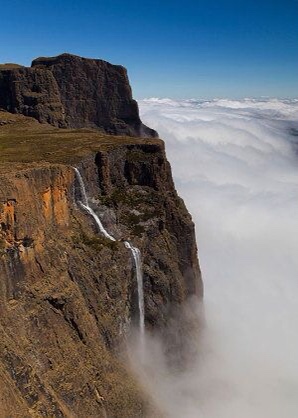 https://www.worldwaterfalldatabase.com/index.php/waterfall/Tugela-Falls-2
📷 : Instagram