The city of London woke up on Sunday to an unusually frightening scene after reports of a suspected stowaway on board a Kenya Airways plane headed to London fell into a residential garden.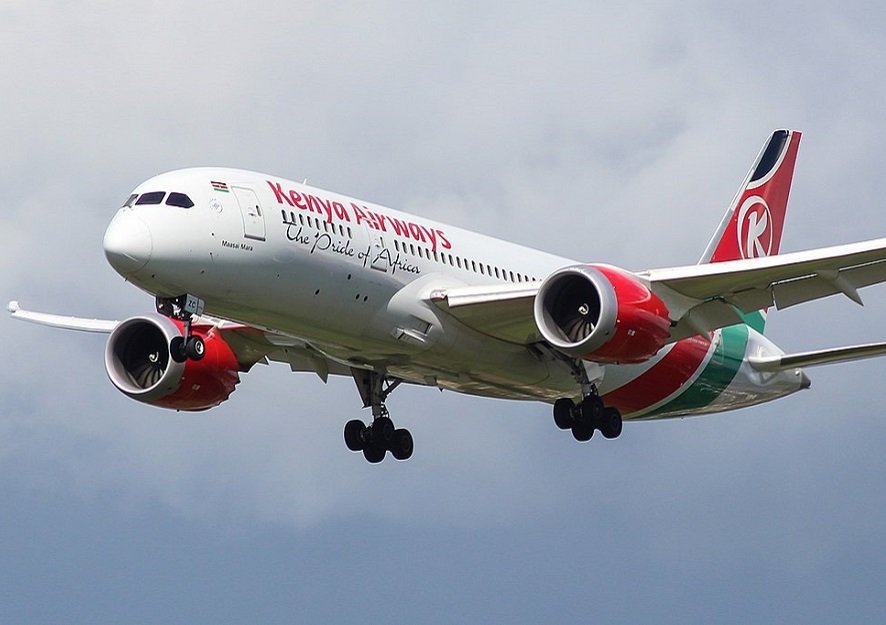 The man, who is reported to have been frozen, fell from 3500ft above when the Dreamliner KQ100 plane began its descent into Heathrow.
In its official statement on the incident, the London Metropolitan Police said that the victim appeared to have fallen from the landing gear compartment of the plane while it was approaching the Heathrow Airport.
An eyewitness, who has asked not to be named told the PA that a "whomp" sound erupted as the body hit the ground drawing his attention to the scene.
"He had all of his clothes on and everything. I had a closer look and saw there was blood all over the walls of the garden," the eyewitness told the PA.
A former Oxford University student, John Baldock, who was in the garden of a £2.3m home where he lives in Clapham, London, said the man landed a meter (3 feet) from where he was sunbathing.
Shocked neighbours said it was a miracle no one on the ground died as hundreds of people were enjoying the weather on Clapham Common just a short distance away.
"So I went outside and it was just then the neighbor came out and he was very shaken," the eyewitness told PA.
The police were called to an address in Offerton Road in the south London neighborhood of Clapham at 15:39hrs (10:39 ET) on Sunday "after a body was discovered in a garden", cited the police statement.
The identity of the man is yet to be established while "a post-mortem examination will be carried out in due course," the statement continued.
A bag, water and some food were discovered in the landing gear compartment once the plane touched down at Heathrow, the police said.
They suggested the victim was already dead when he fell, adding that the suspected stowaway was "so intact… because his body was an ice block."
While the death is not being treated as suspicious, police inquiries will continue.
In 2015, a stowaway on a British Airways plane from Johannesburg fell on a roof during the jet's approach to Heathrow. A second man who was hiding in the undercarriage of the plane was hospitalized with injuries. Kenya Airways plane.