A Nigerian Airline has Signed Africa's Largest Aircraft Deal With Boeing.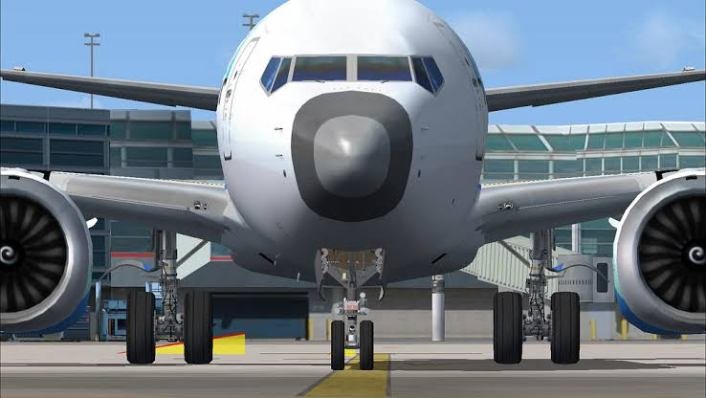 The newly licensed airline in Nigeria, Green Africa Airways signed the biggest aircraft deal in Africa worth $11.7 billion with Boeing for the purchase of 100 737 Max8 aircraft. This deal which is yet to be finalized will be split into 50 firm aircraft and 50 options. The transaction is the second major deal signed by Boeing with a Nigerian airline.
"Today is a historic day for the Nigerian and African aviation industry. This landmark deal takes us much closer to our long-held dream of building a world-class airline that will unlock a new realm of positive possibilities for millions of customers.
Broadly speaking, this deal is a bold symbol of the dynamism, resilience and soaring entrepreneurial drive of the next generation of Nigerians and Africans," said Babawande Afolabi, Founder & CEO, Green Africa Airways.
The Airline, which announced the completion of its Series A round in June, is backed by a group of Aviation Industry experts led by Tom Horton, former chairman and chief executive of American Airlines; William Shaw, founder and former chief executive of VivaColombia and Virasb Vahidi, former chief commercial officer of American Airlines.
Nigeria is "uniquely positioned to be the home of the next major value airline". According to figures from OAG Schedules Analyser, the country's low-cost market represents about 16 percent of total capacity,"Vahidi said.
"The strategic partnership with Boeing positions Green Africa Airways to expand and improve air travel for customers in Nigeria, and further strengthens the relationship between the United States, Nigeria and Africa," he said further.
In July, Boeing predicted that Africa will require 1,190 new airplanes over the next two decades as it boosts both intracontinental and intercontinental connectivity. The Nigerian low-price carrier is working towards establishing a strong foothold in the Nigerian market before expanding to other African countries.
This announcement comes at a time when African countries are talking about the African Open Skies Agreement which 10 countries including Nigeria are yet to sign. A few days ago also, Nigeria's president Muhammadu Buhari commissioned a new terminal at Nnamdi Azikiwe International Airport in Abuja and he said that the government is "committed to developing Nigeria into a regional air transportation hub, thereby assuming leadership in the aviation sub sector in Africa".
"The growth potential for air travel across Nigeria and Africa is extraordinary with the airplane fleet expected to more than double over the next 20 years," Ihssane Mounir, Boeing's senior VP of commercial sales, said in a news release.