Lionheart, the 2018 film which was directed by Nollywood actress and director Genevieve Nnaji, has been disqualified by the Academy of Motion Picture Arts and Sciences from the 2020 Oscar race for Having Too Much English Dialogue.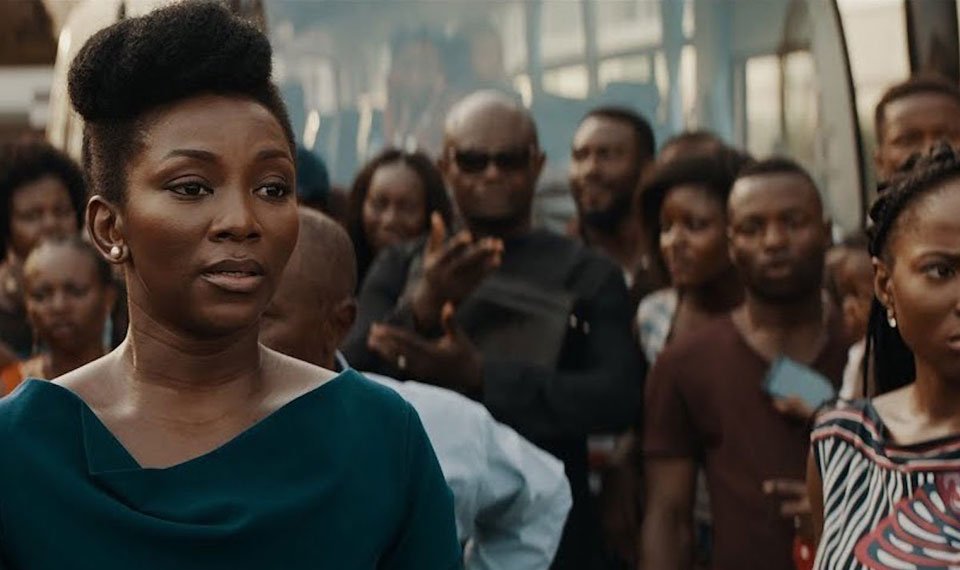 According to The Wrap , the movie violates an Academy rule that entries in the best international feature film category must have "a predominantly non-English dialogue track." Lionheart is largely in English, with an 11-minute section in the Igbo language.
The movie was the first film ever submitted to the Oscars by Nigeria.
Nnaji, who also stars in the film, has criticized the Academy's decision to disqualify the film in a tweet, saying that the language in the film represents how Nigerians speak. She adds English acts as a bridge between over 500 languages spoken by Nigerians.
@GenevieveNnaji1 – I am the director of Lionheart. This movie represents the way we speak as Nigerians. This includes English which acts as a bridge between the 500+ languages spoken in our country; thereby making us #OneNigeria. It's no different to how French connects communities in former French colonies. We did not choose who colonized us. As ever, this film and many like it, is proudly Nigerian. @TheAcademy
U.S. director Ava DuVernay has sharply criticized the Academy, pointing out that English is Nigeria's official language. She tweeted;
"To @TheAcademy, You disqualified Nigeria's first-ever submission for Best International Feature because its in English. But English is the official language of Nigeria. Are you barring this country from ever competing for an Oscar in its official language?"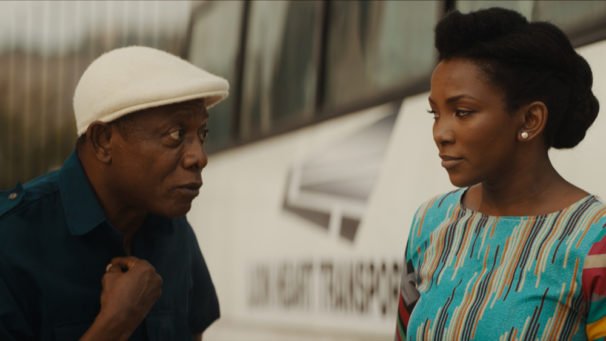 Lionheart stars Genevieve Nnaji as the lead Adaeze Obiagu, Nkem Owoh as her Uncle Godswill, Pete Edochie as her father Ernest Obiagu, and a roster of other veteran Nigerian actors who make for a lively cast of characters. The story begins as Adaeze is forced to step up to the challenge of managing her father's transportation business when he falls ill. She's a woman trying to lead in a male-dominated industry that often makes her question her own decisions. She is constantly having to prove herself capable of running the company – even to her family. Things take a dire turn when it's discovered that the family business is in serious financial trouble, and may end up dismantled if both Adaeze and her Uncle Godswill don't do something to save the company.
Oscar 2020
The upcoming 92nd Academy Awards break the record for number of submissions to the category, with 94 (93 were accepted; Uganda did not qualify). Notably, three countries submitted a film for the first time, including two African countries: Ghana sent "Azali," and Nigeria sent "Lionheart."
This year's submissions from the African continent include:
— Algeria: "Papicha," Mounia Meddour, director
— Egypt: "Poisonous Roses," Ahmed Fawzi Saleh, director
— Ethiopia: "Running Against the Wind," Jan Philipp Weyl, director
— Ghana: "Azali," Kwabena Gyansah, director
— Kenya: "Subira," Ravneet Singh (Sippy) Chadha, director
— Morocco: "Adam," Maryam Touzani, director
— Nigeria: "Lionheart," Genevieve Nnaji, director
— Senegal: "Atlantics," Mati Diop, director
— South Africa: "Knuckle City," Jahmil X.T. Qubeka, director
— Tunisia: "Dear Son," Mohamed Ben Attia, director
Nominations for the 92nd Oscars will be announced on Monday, January 13, 2020.