Each year, since 1985, People Magazine has presented one famous man with the prestigious title of 'Sexiest Man Alive. And this year, .'Hollywood actor, Idris Elba has been named by PEOPLE as its Sexiest Man Alive. .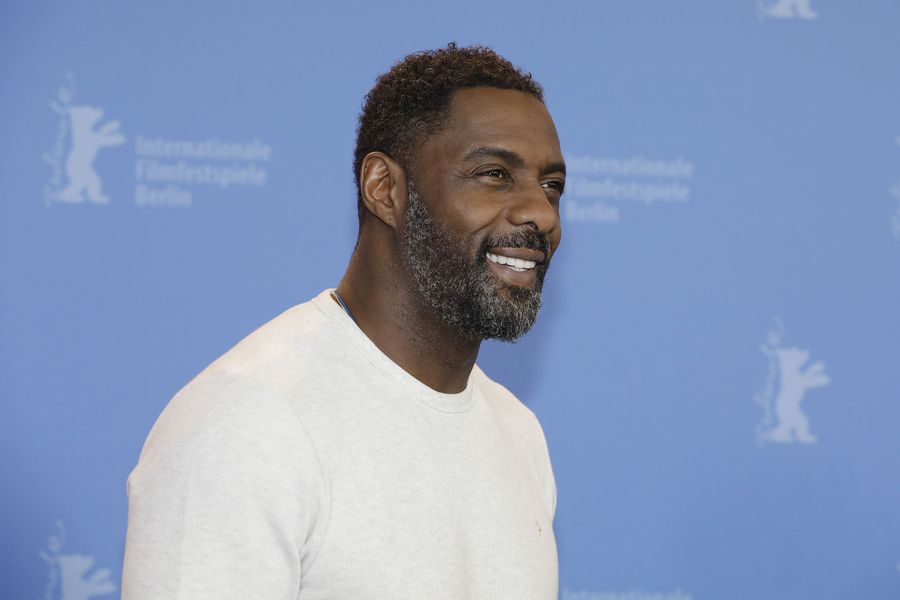 The announcement was made on Monday, November 5th night's episode of the Tonight Show Starring Jimmy Fallon, where Elba said.
"It's amazing! I'm really, really happy with that. Thank you so much PEOPLE magazine for making me sexiest man in the world. My mum is going to be very, very proud."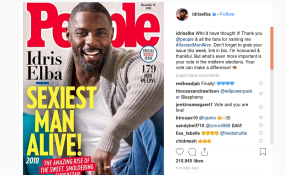 This makes Elba PEOPLE's 33rd Sexiest Man Alive, and he joins a long list of Hollywood's hottest men, Previous "Sexiest Man Alive" honorees include Blake Shelton (2017), Dwayne Johnson (2016), David Beckham (2015), Chris Hemsworth (2014), Adam Levine (2013), Channing Tatum (2012), Bradley Cooper (2011), Ryan Reynolds (2010), Johnny Depp (2009) and Hugh Jackman (2008),
The award-winning actor also took to his Twitter page and wrote,
Who'd have thought it! Thank you @people & all the fans for naming me #SexiestManAlive. Don't forget to grab your issue this week https://t.co/WI7eWfXOPB. I'm honoured & thankful. What's even more important is your vote in the midterm elections. Your vote can make a difference!👊🏾 pic.twitter.com/TBQapjxJsT
– Idris Elba (@idriselba) November 6, 2018
It would be recalled that when country singer Blake Shelton was named last year's winner, there was a lot of mixed reactions as many felt he didn't deserve the honour. This year's pick in the person of Elba is however different as the internet loves it!