Nigeria's Super Eagles is retains their fourth place in Africa and retains her 44th spot in the world with 1,427 points, in the FIFA/Coca Cola Rankings, listwand reports.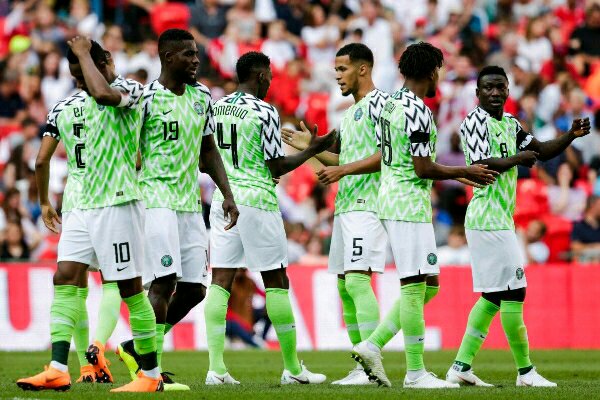 The latest ranking was released on Thursday on the website of the world football governing body.
The three-time African champions was ranked fourth best national football team in Africa behind Morocco, Tunisia and Senegal who have the best national football team in Africa.
And the global ranking, Senegal who are first in Africa are placed number 23 in the world, while Tunisia who are second are occupying 26th in the world ranking.
Morocco rests in third place, with Congo DR in fifth, after garnering 1,440 and 1420 points as world 40th and 49th respectively.
Meanwhile, the big climbers include African quintet of Mozambique (117th, up 5), Angola (125th, up 5), Sudan (127th, up 8), Comoros (143rd, up 5) and Gambia (166th, up 7).
Top 15 Best National Football Teams in Africa, 2018
1. Senegal
2. Tunisia
3. Morroco
4. Nigeria
5. DR Congo
6. Ghana
7. Cameroon
8. Egypt
9. Burkina Faso
10. Mali
11. Cote d'voire
12. Guinea
13. Algeria
14. South Africa.
15. Uganda
The next FIFA/Coca-Cola World Ranking will be published in January.