Kenya Rwanda and Uganda have been named among the top 10 most open destinations, in Africa in the Africa Visa Openness Report 2018.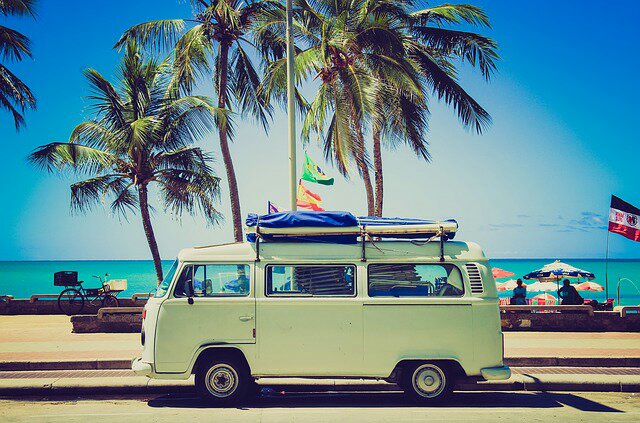 Kenya Rwanda and Uganda have been named among the top 10 most open destinations, in Africa in the Africa Visa Openness Report 2018.
The report by African Development Bank and the African Union noted that African countries on average are becoming more open to each other, with indications that travel within the continent is getting easier.
According to the President, African Development Bank Group Akinwumi A. Adesina, regional integration and trade based upon the free movement of persons, goods, services and capital is at the core of the business of the African Development Bank.
"We must accelerate investments in regional and national infrastructure, especially, to boost connectivity, reduce costs and raise competitiveness." He said.
The report noted that compared to 2017 and 2016, progress has been made in 2018 against visa openness indicators.
"Africans currently do not need a visa to travel to more countries than in previous years, and they need visas to travel to fewer countries." A section of the study reads adding that however, the fact that Africans still require visas to travel to just over half of other African countries shows more progress is needed to realise free movement of people continent-wide.
In East Africa, Rwanda performed best with a score of 0.857. the country was ranked position 3 followed by Uganda at position five with a score of 0.853. Kenya was ranked position 9 with a score of 0.694.
According to the study,Kenya moved into the top 10 countries in the Index up from position 15 in 2017, and position 16 in 2016.
Rwanda moved up in the top 10 countries in the Index to stand at number three up from position 9 in 2017.
Ethiopia automated its visa application system and announced a decision to liberalize visas for African travelers.
Visa Access Improvement
Facilitating visa access improved in 2018, with slightly more countries offering liberal access to all Africans, while the number of countries offering visas on arrival to all Africans stayed the same. More countries offered eVisas in 2018, an increase of seven countries from 2016.
From the report, 8 countries in the top 20 most visa-open countries are in East Africa (Comoros, Djibouti, Kenya, Rwanda, Seychelles, Somalia, Uganda and Tanzania). The top 20 improvers, based on progress made on visa openness scores between 2016-2018, cover Southern Africa, West Africa, Central Africa, East Africa and North Africa. The top improvers all have policies allowing Africans greater visa free or visa-on-arrival access.
Benin was the highest performing country since the last edition of the Africa Visa Openness Index. The country increased its score by 200%, moving from 27th place in 2017 to join Seychelles at the top in 2018. Benin is only the second country on the continent to offer visa-free access to all African countries and the first Francophone country to do so.
The move ties into the government's tourism action programme launched in December 2016, which includes a priority development of seven tourism sites across the country. Total travel and tourism contributed 5.7% to Benin's GDP in 2017 and is forecast to rise by 3.8% in 2018, according to the World Travel & Tourism Council Economic Impact 2018 report.